We're Phil and Sandy, Oklahoma born and raised Texans who caught the travel bug in our early forties on our first trip to France, where we were delighted by the country, the culture, the extreme kindness of the people, and the discovery that if we were sensitive and respectful, most everyone would respond with helpfulness and kindness. Since that trip in 1993 we have:
Sold our suburban family home and moved to a big-city "Deluxe Apartment in the Sky"

Moved to New England for eight years

Decided (Phil) to retire early from the graphic design business to a fulfill a lifetime dream of creating fine art

Moved back to Texas, to a small village in the Hill Country

Traveled (solo or together) to England, France, Canada, Italy, Germany, Sweden, the Carribbean, Mexico, India, and the Philippines

Decided (Sandy) to continue a healthcare executive career until age 70

Roamed for 15 months during COVID, living in over 12 cities a month at a time
Retired (Sandy) on January 21, 2022, and moved to Montpellier, France the very next day
Rented a furnished apartment for 14 months before buying our Montpellier apartment, which we promptly renovated
We started this blog because when we made the decision to pursue a nomadic retirement, we found a dearth of resources to help us. Sure, there were some wonderful blogs by people who have done this, and some of them shared important resources such as travel insurance, apartment services, etc. But most of them were delightful travelogues, not step-by-step guides. We decided that from the moment the idea hit us, we would document and share the journey—beginning more than two years before Sandy retired.
So we hope you'll come along with us as we think through the mundane (travel insurance, budgeting, sorting through all our stuff) and the exciting (where we'll roam, where we'll stay, what we'll do).
Thanks for visiting!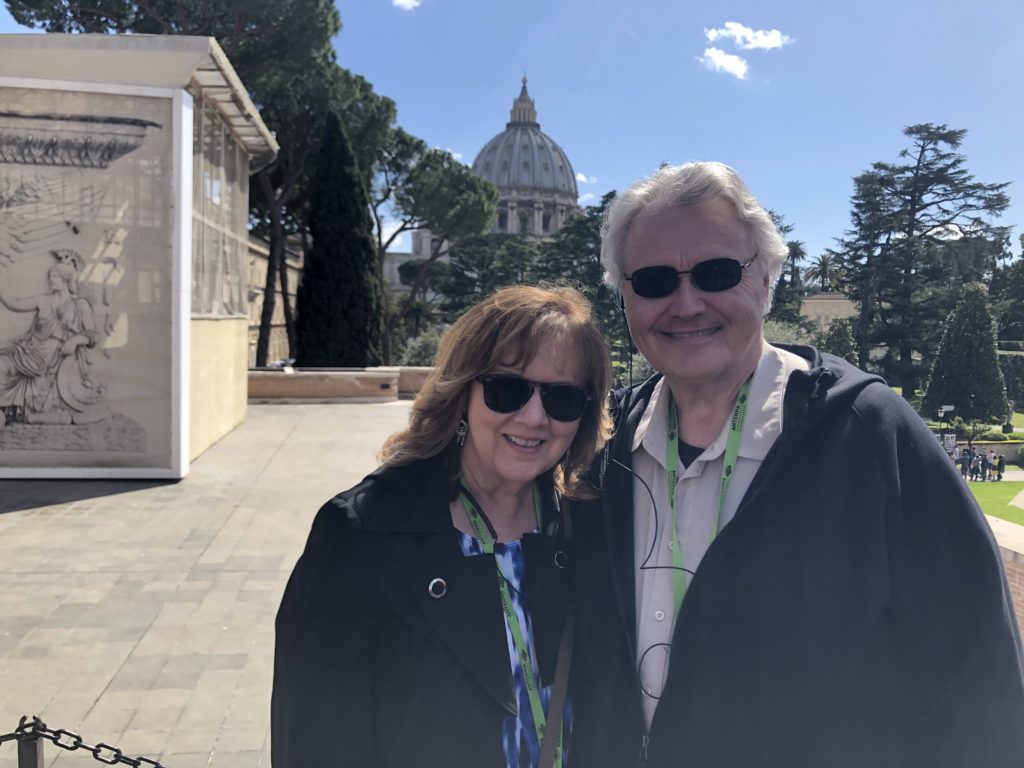 The Roamers, Sandy & Phil… in Rome!