Cape Cod I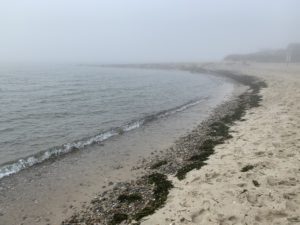 Our beach! It's about a seven-minute walk from home.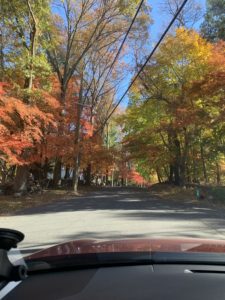 It was a beautiful drive to the Cape from Raleigh!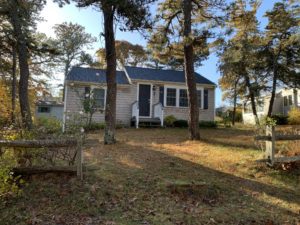 Our home for a month is a darling Cape cottage.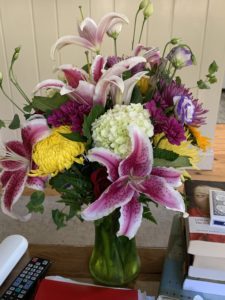 Our dear Plymouth friends sent this welcome gift!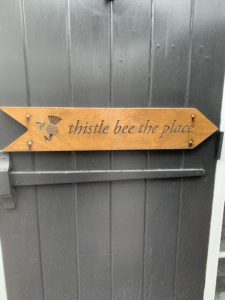 Nantucket humor abounds in this charming island!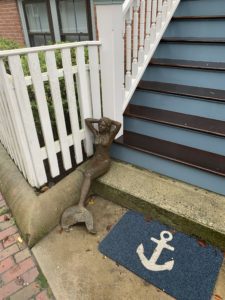 Nantucket mermaid house. She didn't invite us in.
We're here!
We had a lovely night in Wilmington, Delaware, just after the big election victory celebration there, with an outdoor, socially distanced dinner at a restaurant on the river. The next morning we got an early start and were on our way to the Cape. The drive was beautiful, with a fun outdoor lunch stop in charming Fairfield, CT. The closer we came, the more excited we were. The drive was beautiful, and we were thrilled to learn that we weren't too late for fall color.
Finally we arrived at our Chatham cottage, just in time to make a grocery and wine run before dark. The cottage is perfect–BEST BED EVER, a great kitchen and good shower, along with a comfy sofa and smart tv. After a couple of days exploring our beach, visiting our beloved Provincetown, and trying out some exceptional bakeries, we took the ferry to Nantucket. It poured rain all day, but we had a wonderful time bar-hopping. Two days later my shoes were still damp!
After a lazy stay-at-home day on Saturday, we headed into Boston on Sunday, intending to walk for hours in our favorite city. Unfortunately, there were too many people with the same idea, so we nixed the plan for safety concerns and instead picked up carryout from Sweet Cheeks Q, Tiffanie Faison's wonderful barbeque restaurant. Yes, we were the people who drove three hours for takeout!
Enjoy a few pictures of interesting sights in our Cape journey so far. More to come!