dallas
Family, friends, memories, and wedding bells.
We were super excited to arrive in Dallas, where we raised our family and developed lifelong friends, After a lovely night at the Adolphus, we headed to our Airbnb home for the next month.
We had secured an entire house for this month, because our European kids were visiting! The home was lovely, in a quiet, well-located neighborhood–but the owners had not quite moved out! We had to move their stuff out of the way to make room for a month's worth of clothing, food, and toiletries, but once that was done we were quite comfortable.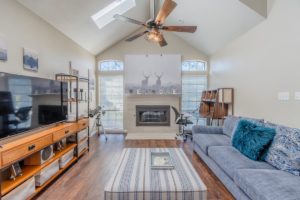 Our home-for-a-month in Dallas
The next day I had lunch with dear friends Joni (aka the bride) and Cara to work on wedding planning. Cara and I had offered to be Joni's unofficial wedding consultants, and we were also hosting a lingerie shower, so we had lots of work to do before the October 16 nuptuals! Later that week I made a light dinner for Joni's friends who were doing the wedding flowers. I hadn't seen Joni or Cara since the "before times" so it was a sweet reunion.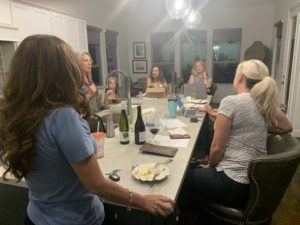 Wedding flowers: serious work being done here.
We were beyond excited to welcome our daughter and son-in-law, who live in Europe and whom we hadn't seen in almost two years! His parents joined us at the airport for reunion hugs and a few tears. They thoughtfully planned to go home with their respective parents to have a special family-of-origin night, followed by splitting their time between the two families.

Nic and Amelia, our beautiful, wonderful, brilliant, exceptional kids
The next day the two families (including Nic's brother, who flew in for a visit) met up for brunch at Norma's, a long-time favorite diner-style restaurant. We feasted, we laughed, we caught up on two years' worth of news. We love Nic's family and have often wished we lived closer; spending time with them is always a joy. Plus, the food at Norma's is amazing.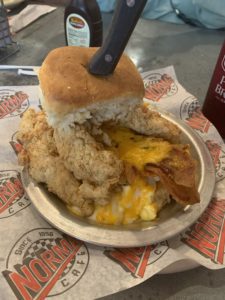 My dish from Norma's: it ended up being several meals!
That weekend was also Phil's 70th birthday! The small family celebration was understated and almost exactly what he wanted (the "almost" because our other kids, whose baby was almost due, couldn't be there). After dinner at Chuy's with Nic's family, we all went back to our Airbnb for cake, ice cream, and champagne. And a few days later came the most wonderful gift of all: a granddaughter!
The next fun thing in a month of way too much fun was Joni's bachelorette party, hosted by her daughters. Our group included family by choice, dear friends, and new friends, and it was a wonderful evening.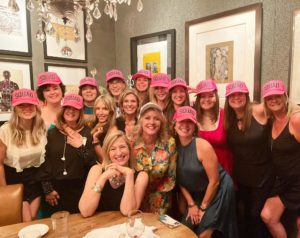 Joni and her squad
The dinner was held at Town Hearth, a hip Dallas restaurant (is "hip" still a word?) where the beautiful people go to see, be seen, and enjoy great food. We may or may not have driven the waiter crazy.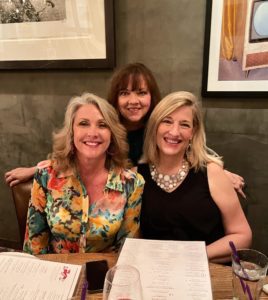 Before dinner, on our best behavior
After that we headed to the Crescent Hotel, where we continued the party in Joni's suite until we were politely asked to keep it down. We then proceeded to the lobby, where we may or may not have driven others crazy. We finally ended the evening after 2am, which seemed appropriate at the time.
Later in the evening. . .
The next week I had a business trip to St. Louis, and when I returned it was T minus 4 days until the lingerie shower, for which I was doing the food and flowers. Cara hosted at her lovely home, made killer mai tais, curated the music, and provided the beverages and desserts.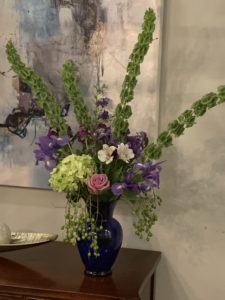 Shower flowers
We had decided on the menu, and I made as much food as possible in advance. Still, it was a mad rush to get everything ready!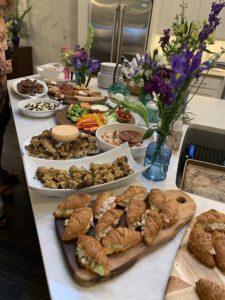 Shower food, lots of it!
We managed to finish everything just as the first guests arrived. It had been over 40 years since I'd attended a lingerie shower!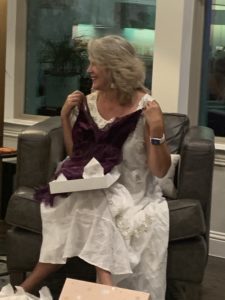 Lingerie!
The shower was great fun, and Joni received some beautiful gifts. It was wonderful to see old friends after so long, and to welcome new ones. Joni has an amazing circle of friends in her neighborhood–so great I was wishing we lived near them!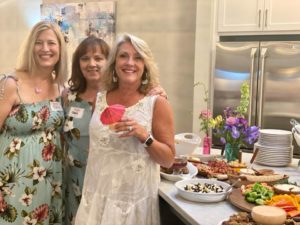 Can you tell Cara and I coordinated outfits for the shower?
Shower done, it was time to focus on the main event: the wedding was less than two weeks away! Fortunately, a business trip was cancelled, so I had a bit more time. After a quick day trip to meet our granddaughter, and a lovely dinner with our dear friends-who-are-family Carol and Richard, it was all wedding, all the time.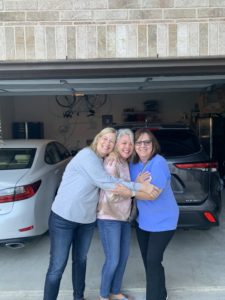 The wedding planners and the bride
The rehearsal had gone well, and the rehearsal dinner at Lava Cantina was perfect.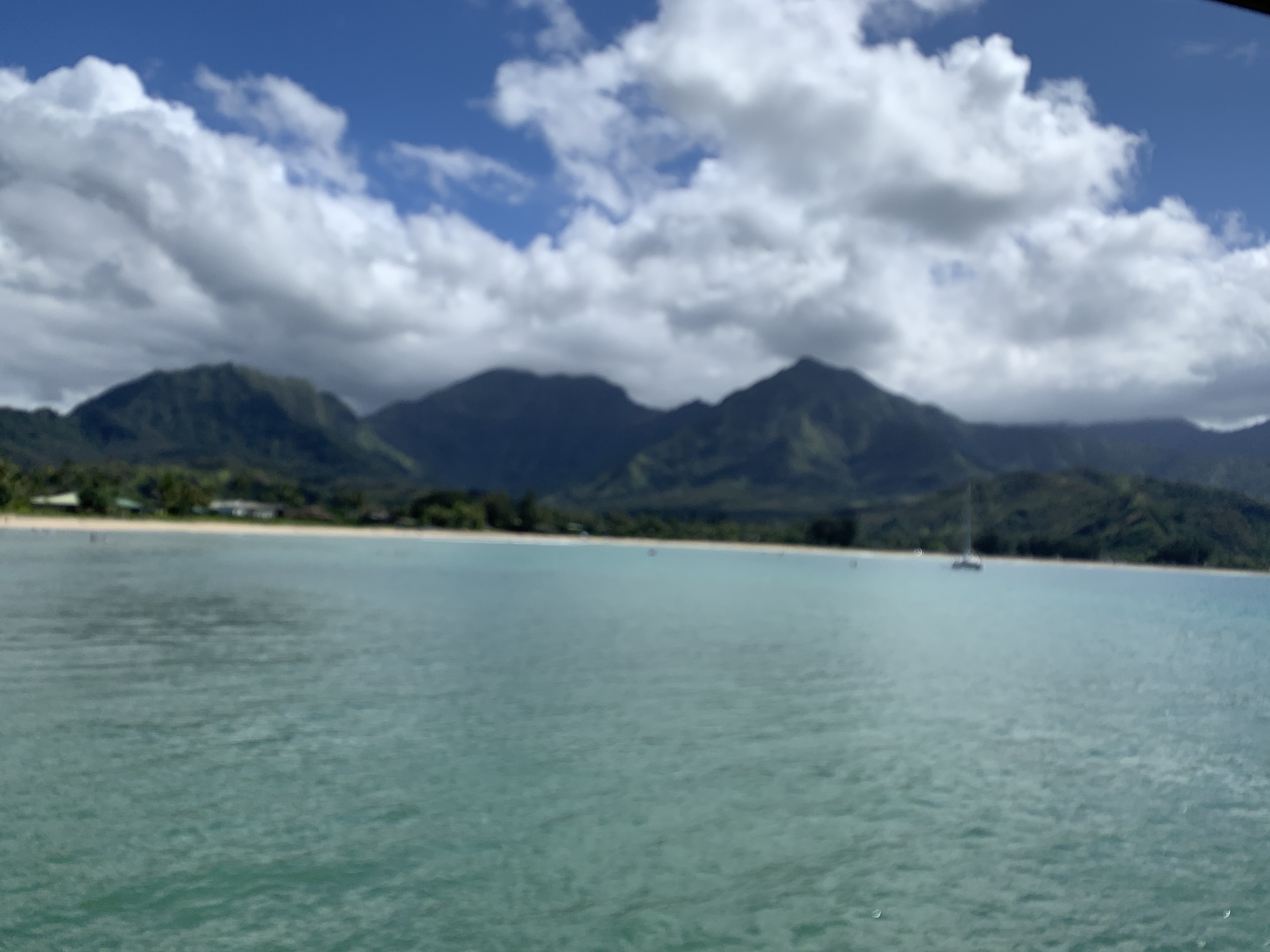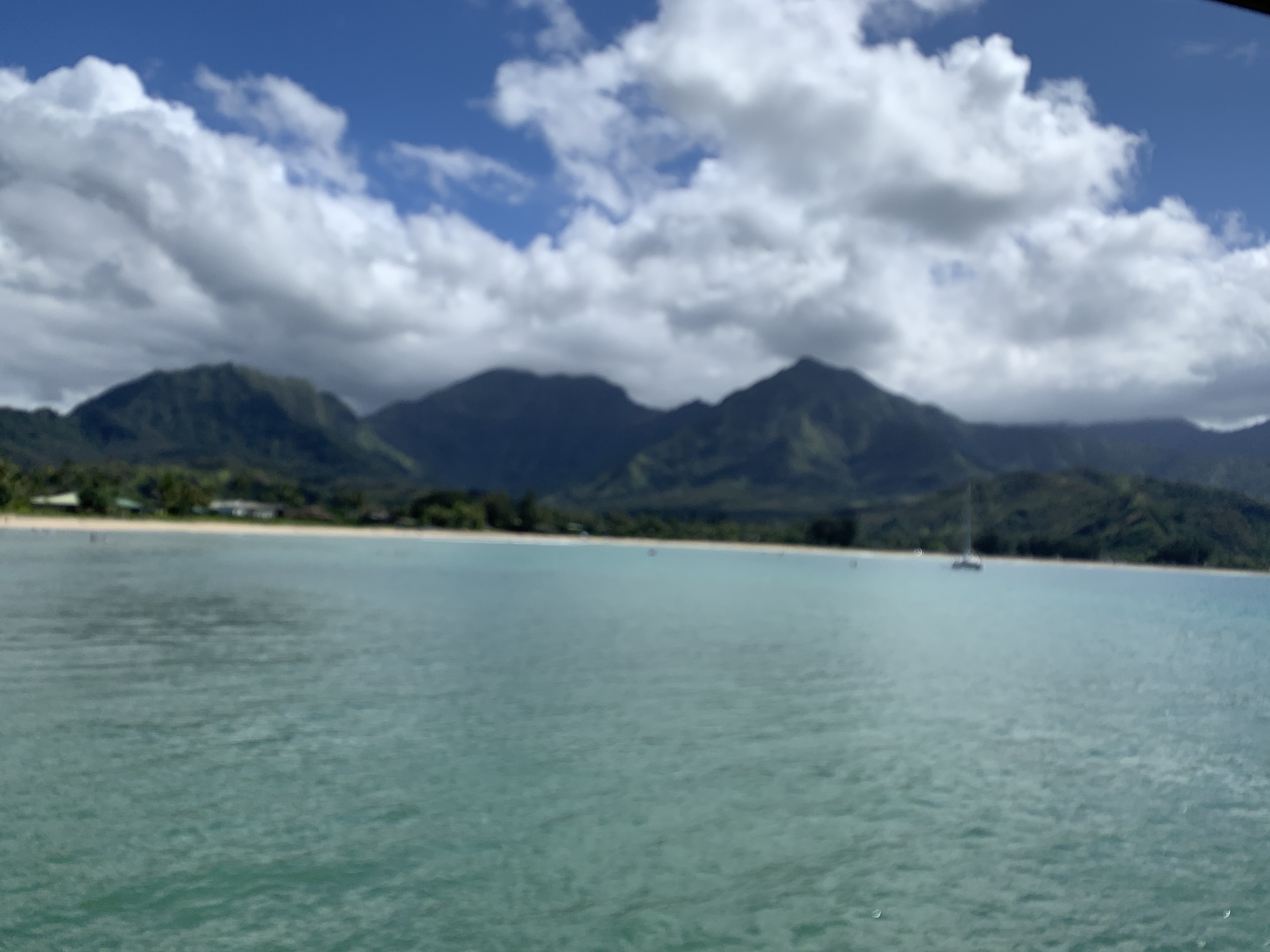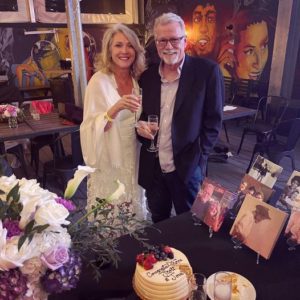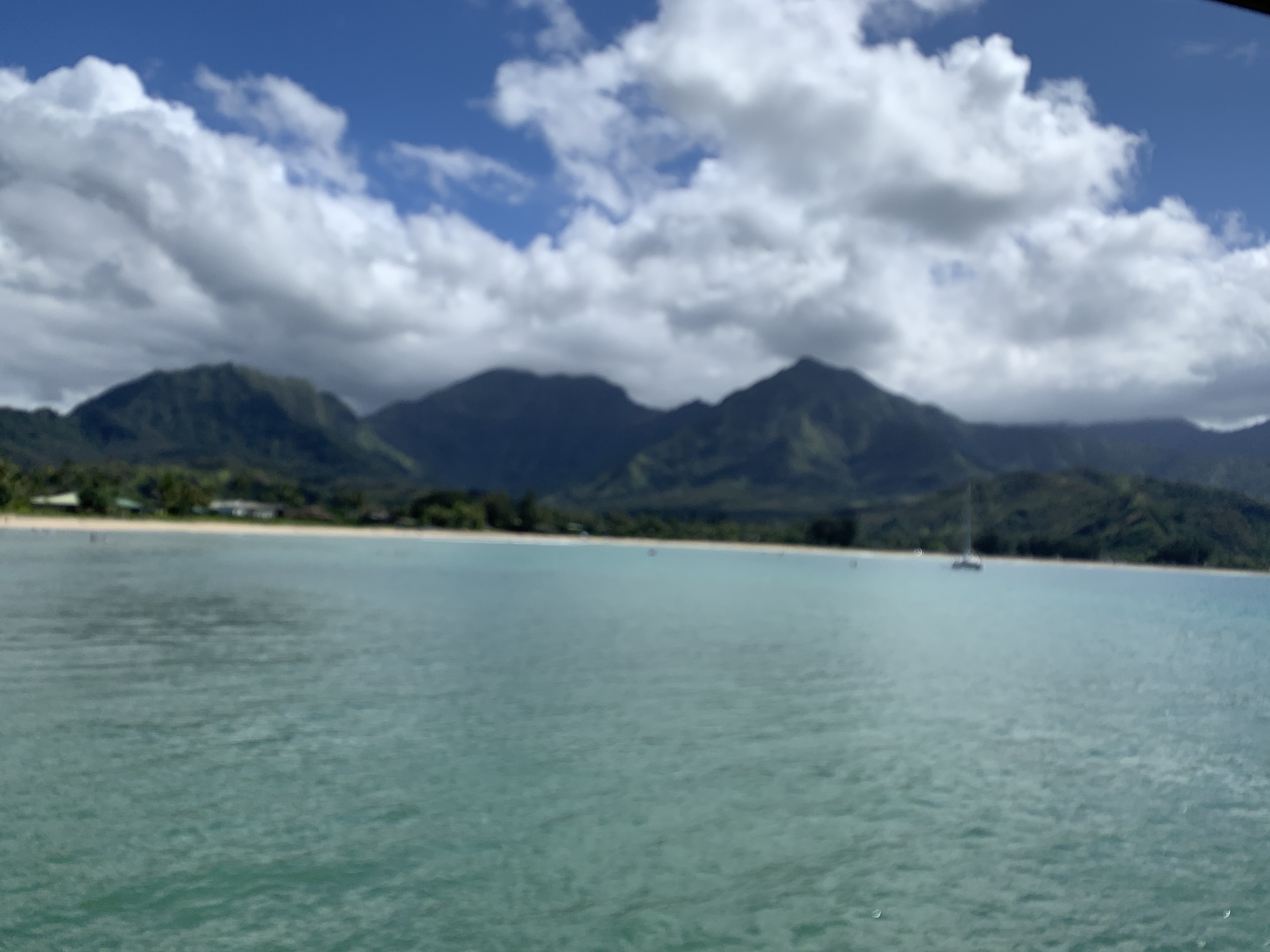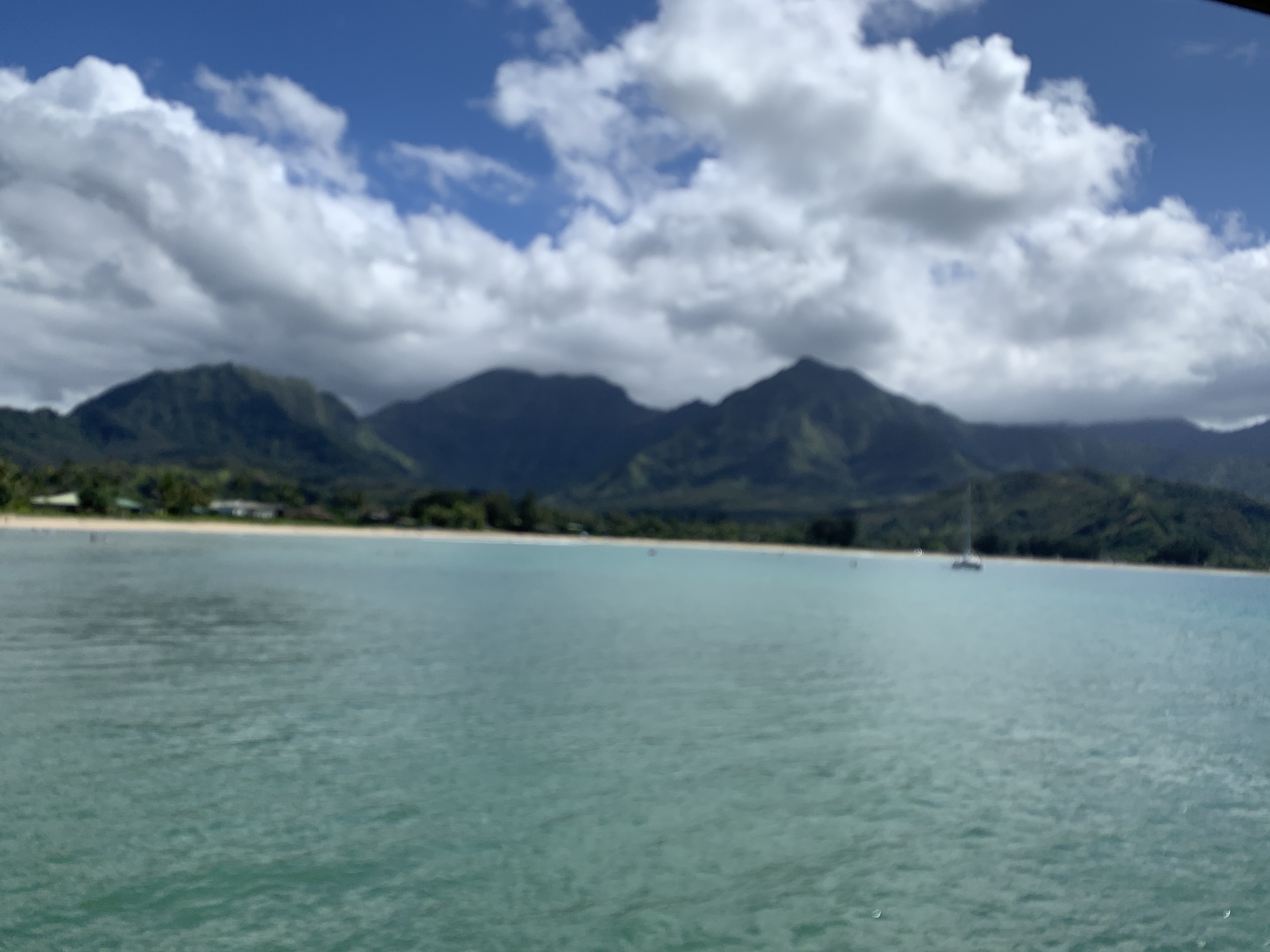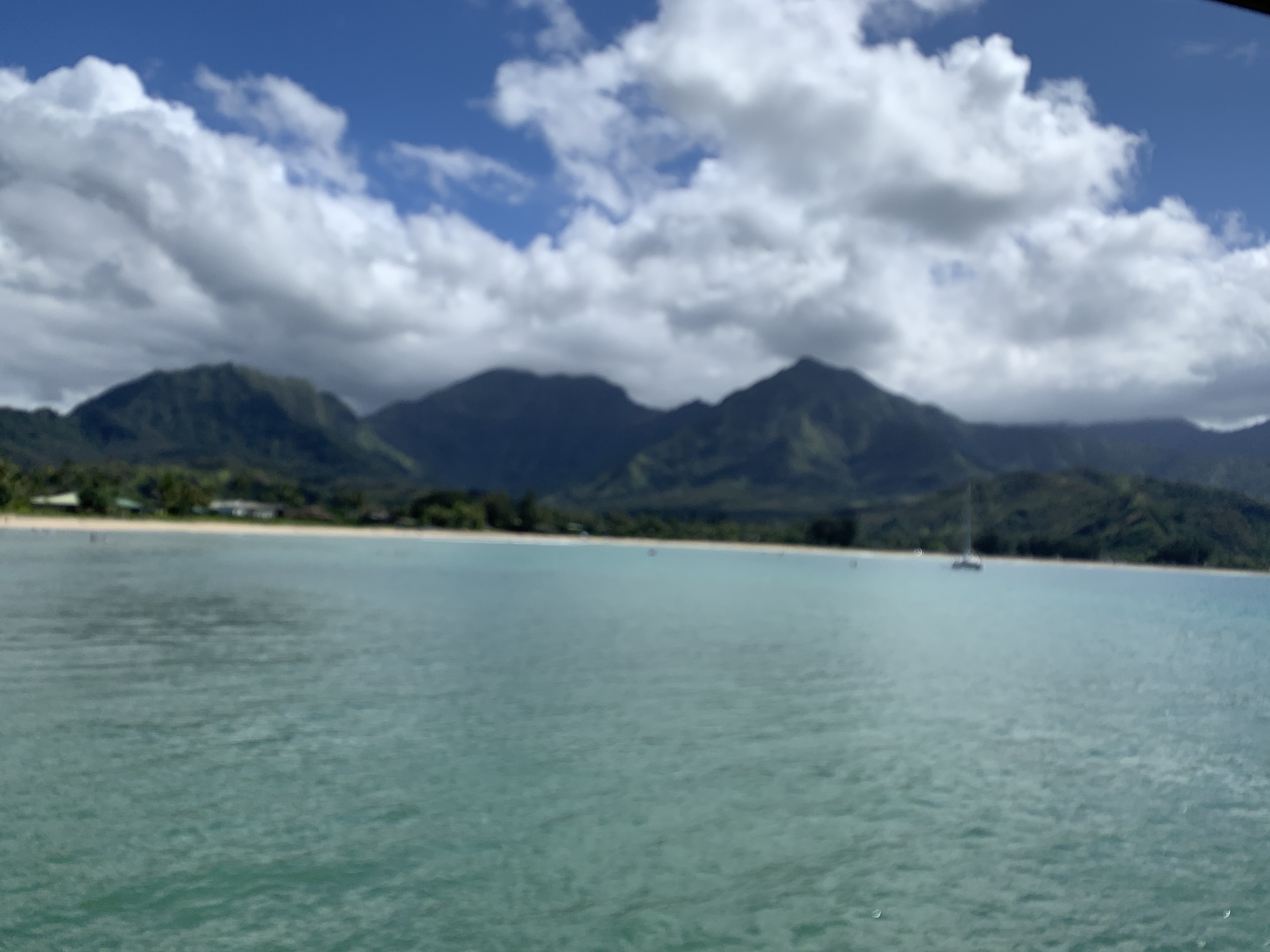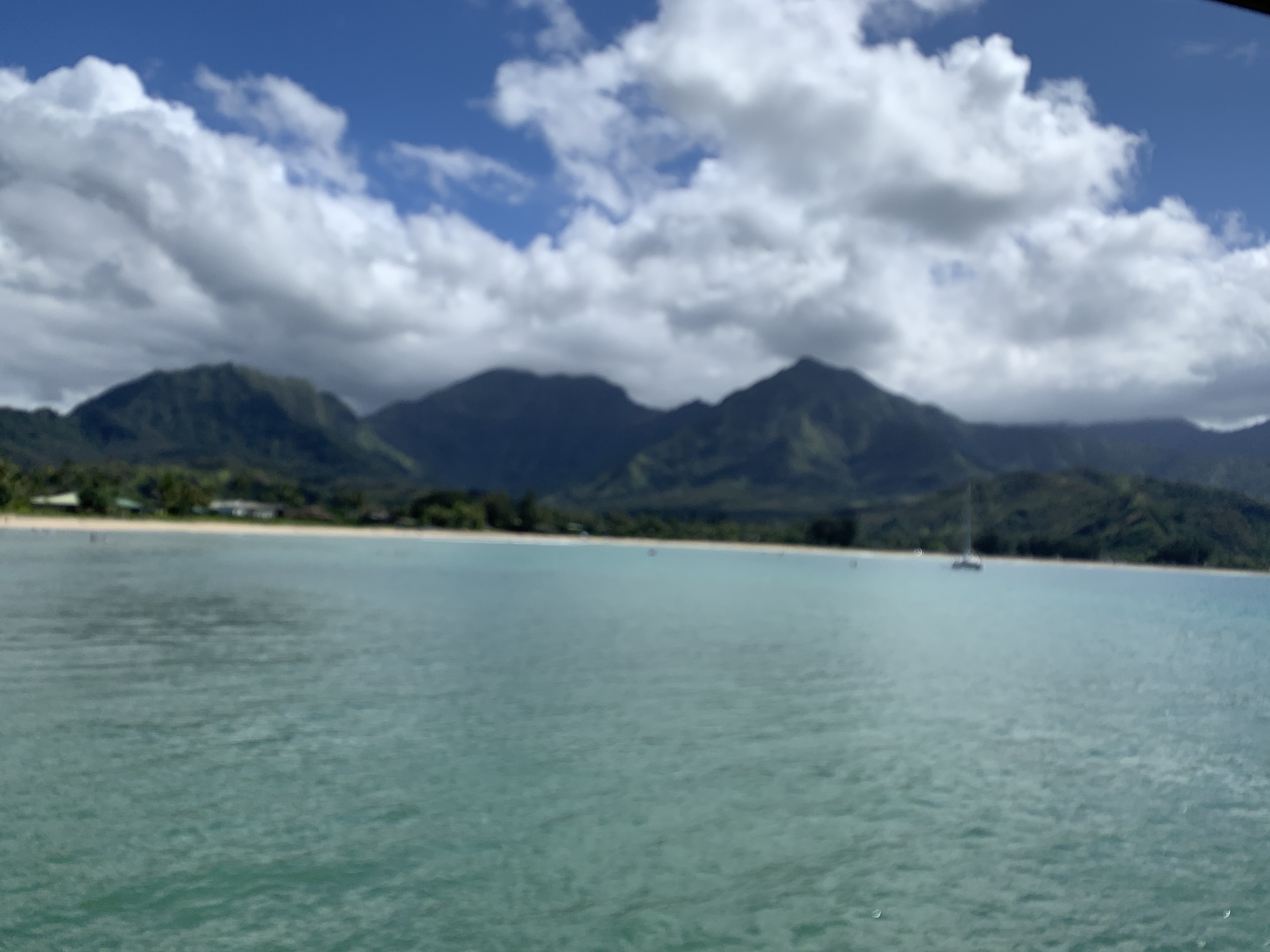 Joni and Scott at the rehearsal dinner
We packed up everything from Joni's house and headed to the venue. The wedding was the first held at her neighborhood amenity center. We had to move all the furniture, decor, and Halloween decorations out to turn it into a wedding venue, but fortunately we had several strong guys to help with the heavy lifting. Cara had orchestrated everything to the minute, and for the most part it went accordingly–thanks to great vendors, friends and helpers. Joni's friends did a spectacular job on the flowers! Once we got all the reception tables set up, we were thrilled with the space.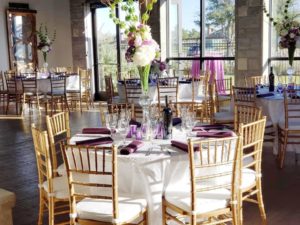 Reception space, ready to go
Joni was escorted down the aisle by her grandson, Landon, and her bridesmaids were daughters Jamie and Lindsey and granddaughter Ava.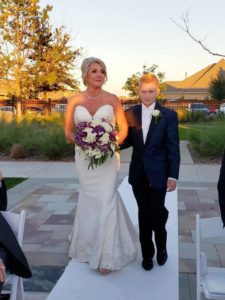 Joni and Landon
The wedding, held at sunset by the lake under a beautiful pergola, was perfect.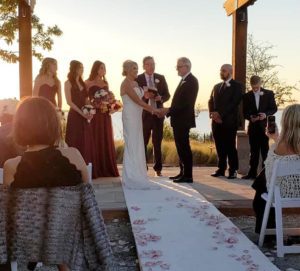 A beautiful beginning
When my Apple watch died before the wedding it had already recorded 22,000 steps–and that was before Cara and I had orchestrated the wedding and reception! Plus, of course we HAD to join in the dancing. The next morning we could barely walk. So we rested on Sunday, and then celebrated our last evening in Dallas with a reunion dinner.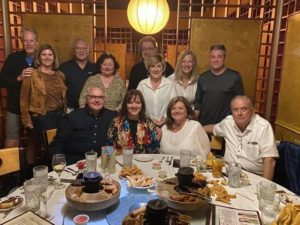 "Sweeties" dinner
This was a group of life-long friends who met when we all worked at Sweetwater Health Enterprises, the company founded by dear friends Marsha and Bob. A special treat was having Michael, our IT genius, join from California. These people are precious to Phil and me, and the dinner, held at May Dragon, the favorite restaurant of our wonderful late friend Gwyn Harwell, was a treasure. We caught up on everyone's lives, toasted our friend Gwyn, and soaked up the joy of special friendships.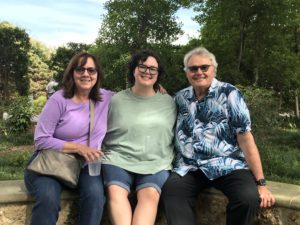 Family.
And with that, we bid farewell to a crazy, fun-filled, momentous month in Dallas. Saying goodbye to Amelia and Nic, who spent that last night with us, was less hard than usual because we will see them in France in a few months. And I didn't even cry!