nimes
The Roamers make a day trip
As we wait for our shipment, begin studying French, and continue exploring our new surroundings, we've been amazed and gratified by the kindness shown us by everyone we've encountered. One early evening this week, I got a call (in French) from Madam Khalil, our landlord's wife, asking whether she could stop by for one minute. She brought us a beautiful cake. She also invited me for coffee soon; I'll have to work hard on my French to make that enjoyable!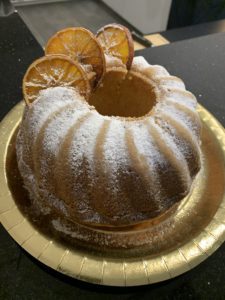 Gorgeous cake to welcome us
We've been walking four to seven miles a day, but one afternoon I'd not even been outside, so I decided to take a quick walk around the neighborhood (getting lost but thanks to GPS, getting found). I noticed a sign for wine tasting and decided to follow it. I haven't yet worked up the nerve to ring the bell, but once my language skills are a bit better, we'll make a visit!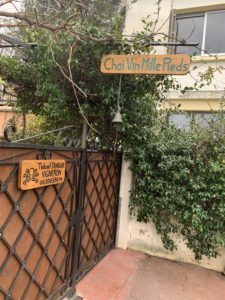 Wine tasting near our home
We had learned that museum entry is free on Sundays, so we visited the Fabre Museum near the Place de la Comedie. It was amazing, huge, and a bit overwhelming!
Just one room in the Museo Fabre
We also met other expats for coffee one morning, which was great fun. But the most interesting and fun thing in our third week in Montpellier was Friday's day trip to Nimes. We chose Nimes because it's only a 30 minute train trip, and because we'd heard about the Roman ruins there. Interesting fact: denim originated in Nimes ("de Nimes")! We managed to board the correct train and enjoyed the quick trip. Once there, we headed out of the station to the Charles de Gaulle Esplanade, a beautiful plane tree-lined park flanked by cafes. There are not one but two carousels, and the focal point is a gorgeous sculpture and fountain. From there we headed to the cathedral, which had the most beautiful Madonna altar I've ever seen outside of Notre Dame.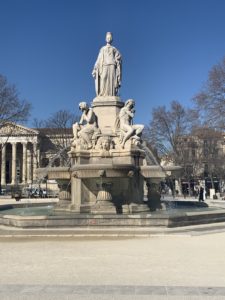 The top figure represents Nimes, and the other four depict Nimes' four water sources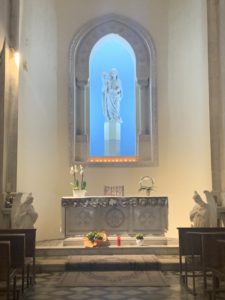 Isn't this beautiful?
We then walked over to the Nimes Arena, one of the oldest Roman coliseums in the world, which is still used for music events and (ugh) bullfights.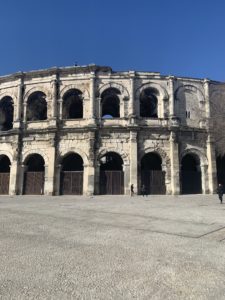 This arena was constructed around 70 CE!
Many pedestrian areas in France have small round metal posts to prevent cars from entering. I noticed that in Nimes they were decorated on the top.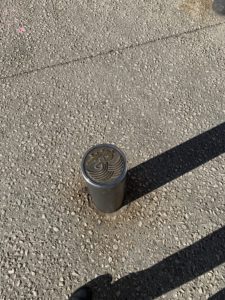 Interesting decoration
Later in the day we started noticing other similar decorations featuring crocodiles, so I had to investigate. Turns out that the Nimes coat of arms features a crocodile tethered to a palm tree. This denotes the victory in the Egyptian campaign of Augustus.
The crocodile fountain near the market
The market was closed during our visit, but we had fun peeking into the nearby shop windows.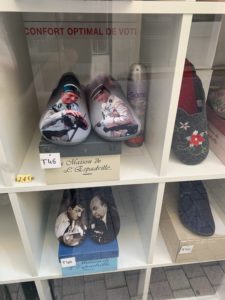 These shoes cracked me up!
We saw many more amazing sights in Nimes, all within an easy walk of the Esplanade. We especially loved the Jardin de la Fontaine, a large park beautiful even in January.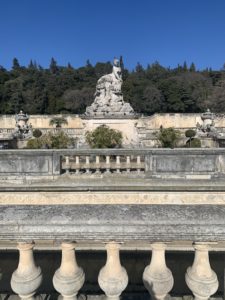 Les Jardins des Fountaines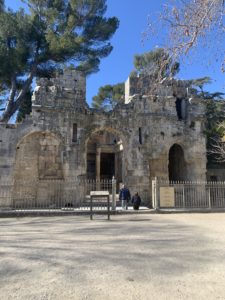 Temple of Diana, which had nothing to do with the goddess Diana
La Maison Carree ("the square house") was closed, but it was one of the most beautiful ruins we saw in Nimes.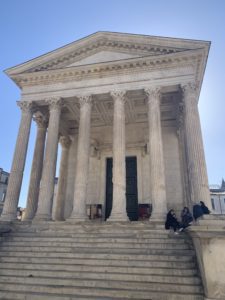 La Maison Carree
After all that walking we were tired and starving, and we hit the jackpot with our visit to Bistrot le Republique, a tiny and very popular restaurant near the modern art museum. There were no tables, so we sat on stools at the bar and enjoyed the best meal since our arrival in France. My halibut was so delicious that as we were leaving, in my horrible French I complimented the meal and that dish especially. Imagine my delight to have the owner thank me for attempting to speak French, and then explain the secret of how the dish was made!
I promise I only ate one creme brulee!
In case you want to join me in trying to recreate this dish, here's what she told me (It's kind of like a sous vide method): Season the fillet with salt and pepper and place it in a heat-safe plastic bag along with a bit of lemon and olive oil. Put the bag into hot water (it will shrink to hug the fish) to cook. Serve with the cooking liquid and sprinkle with tiny bits of fresh tomato and chopped chives. My dish was served with perfectly cooked rice and beautifully sauteed haricots verts and carrots. Divine!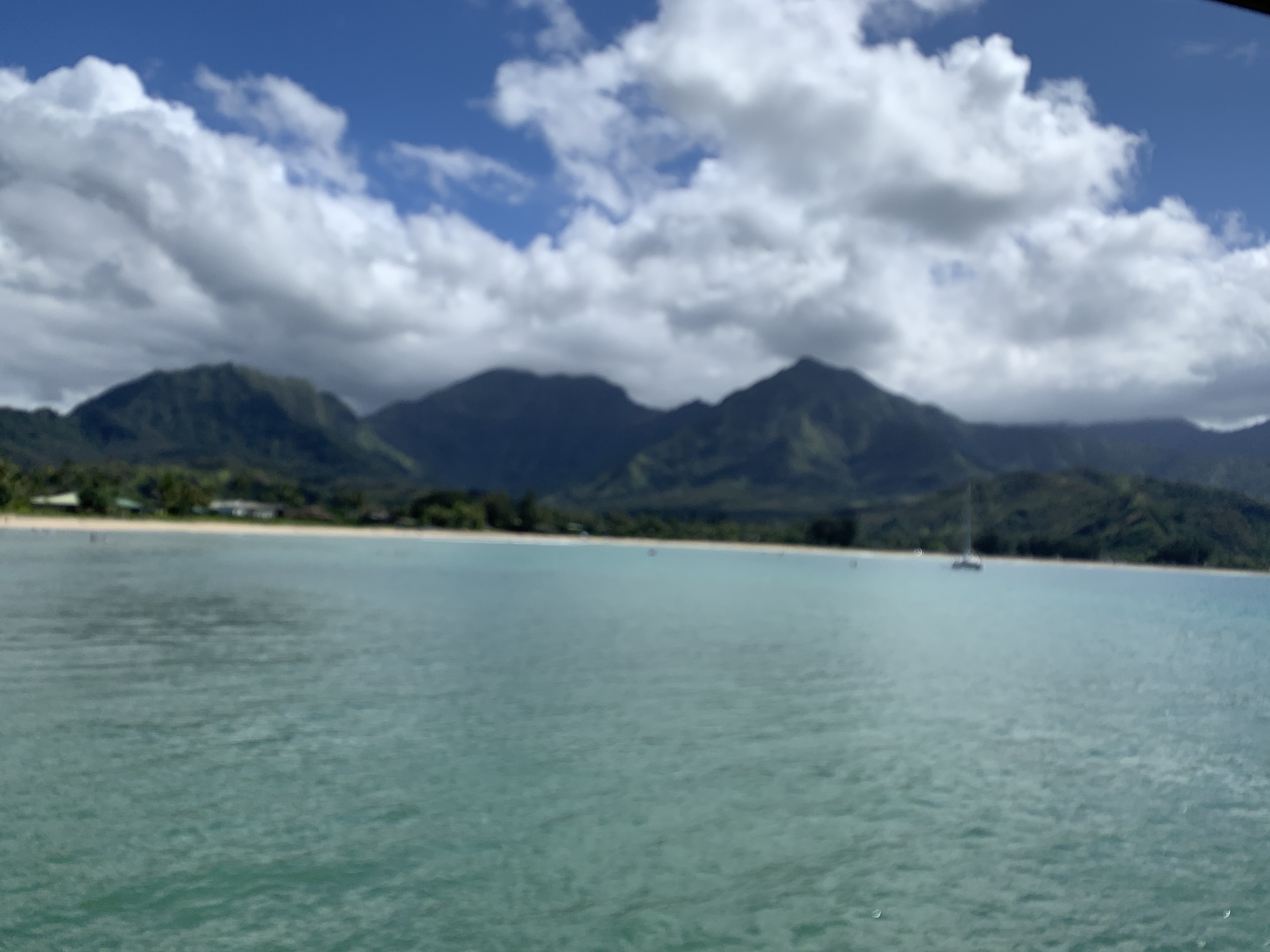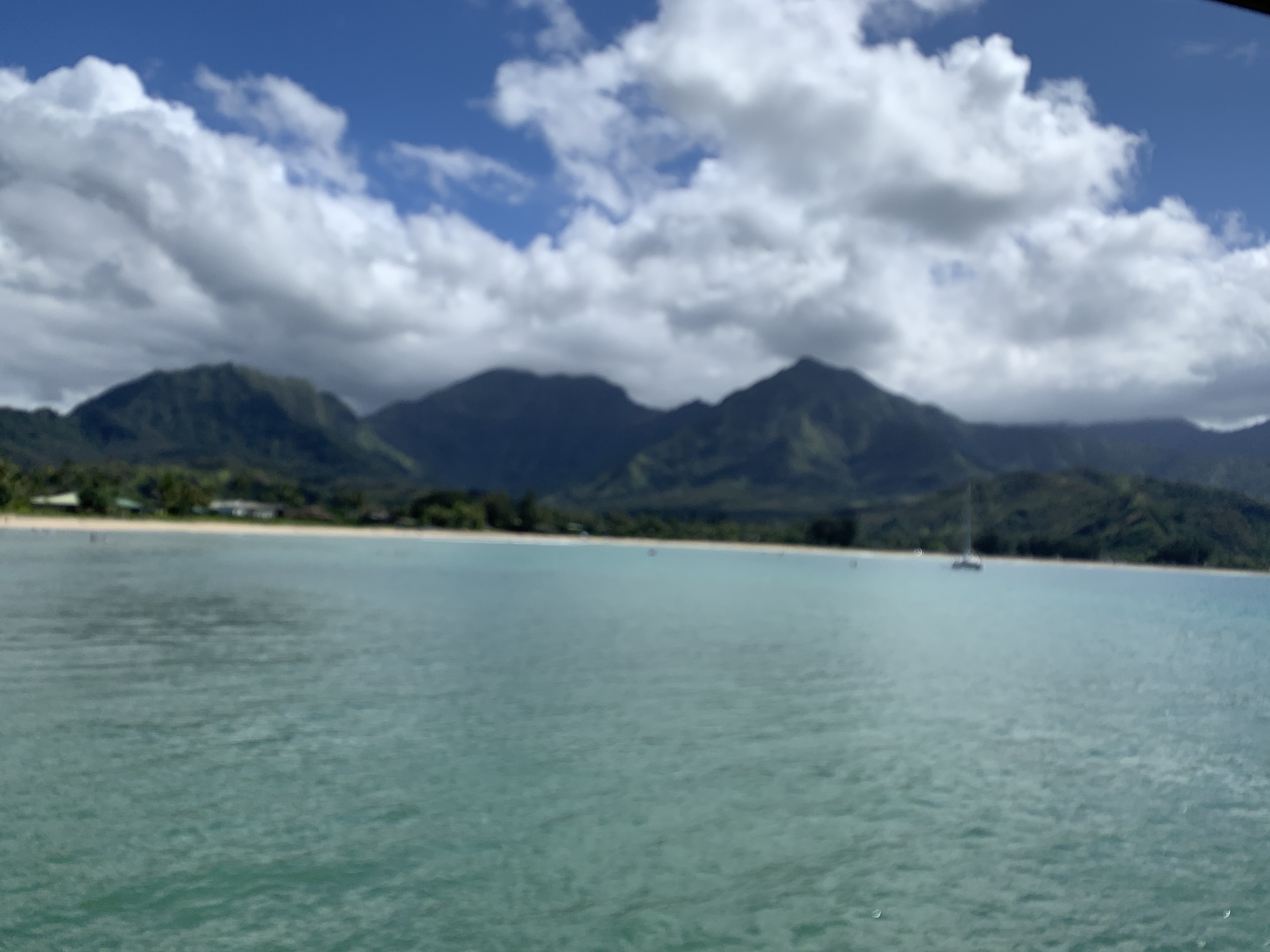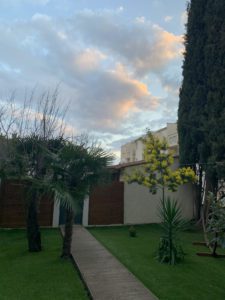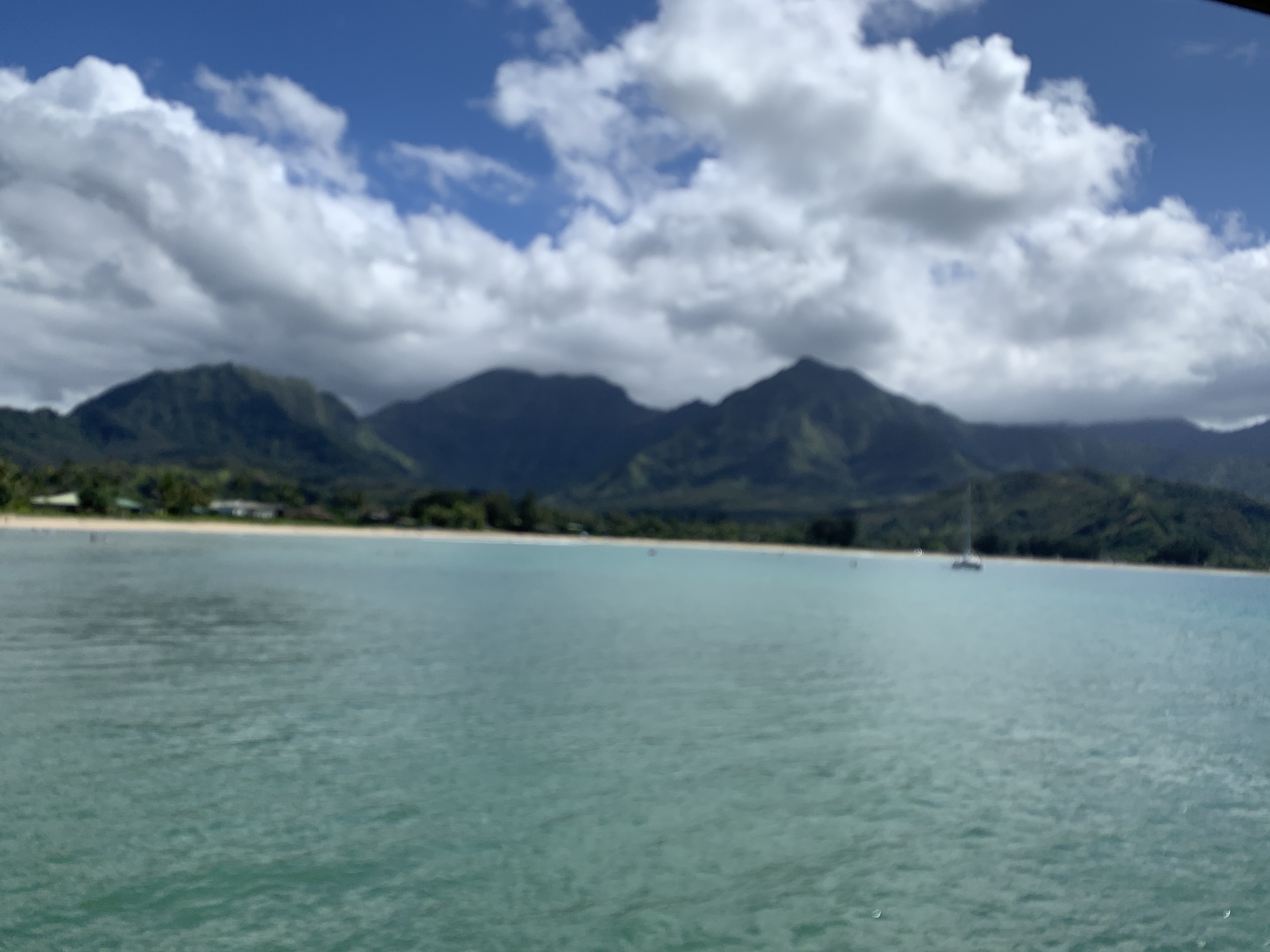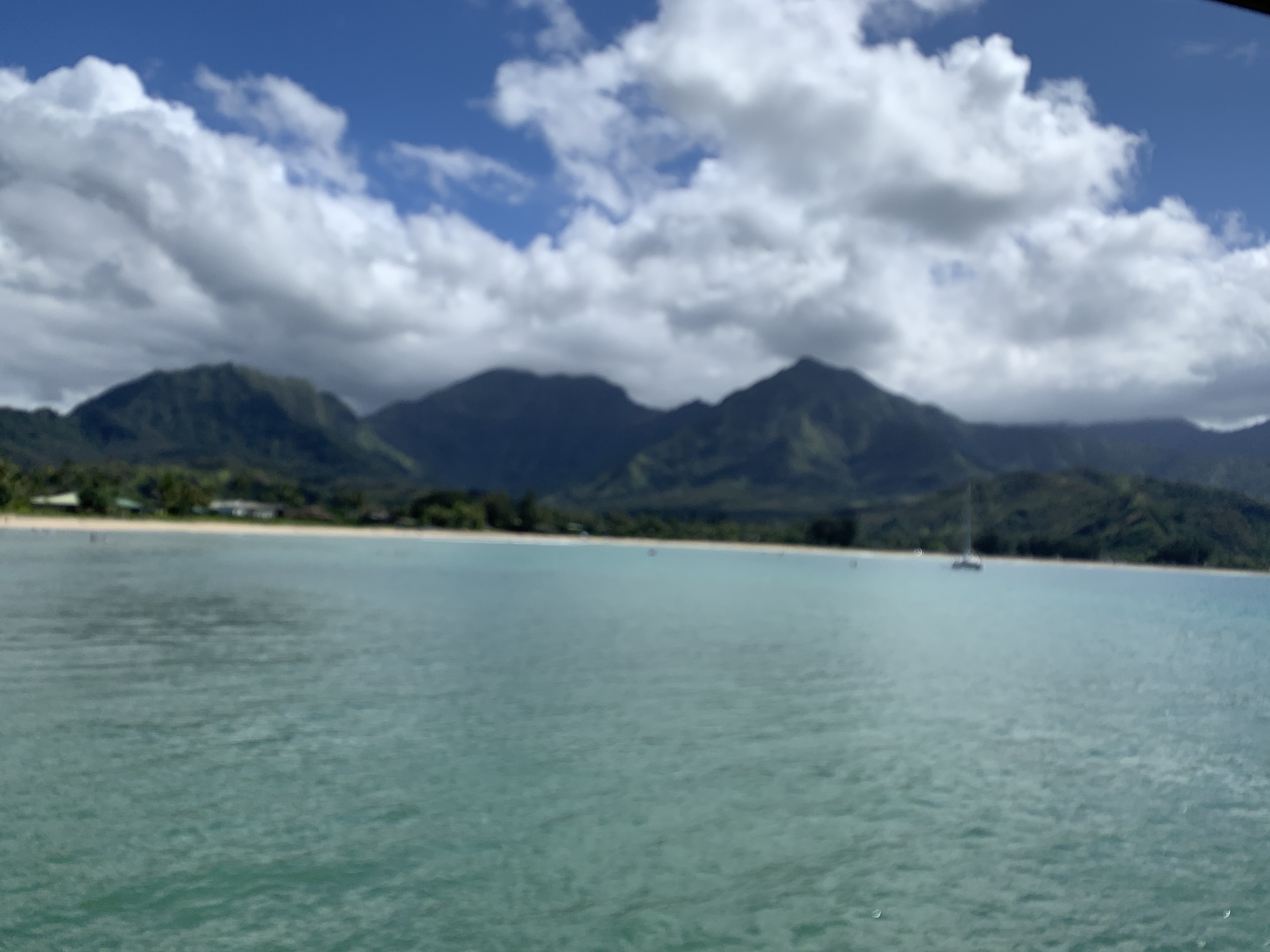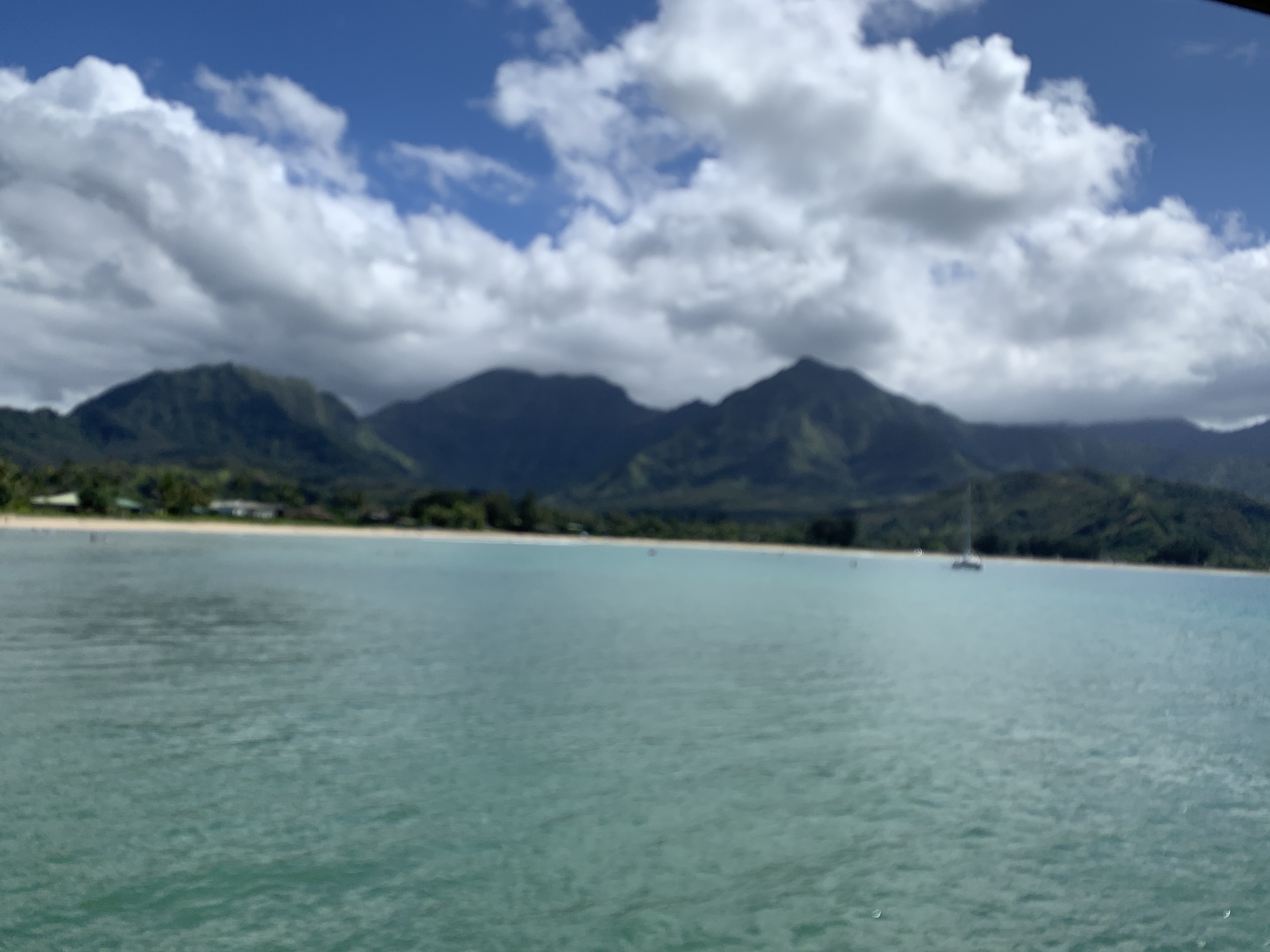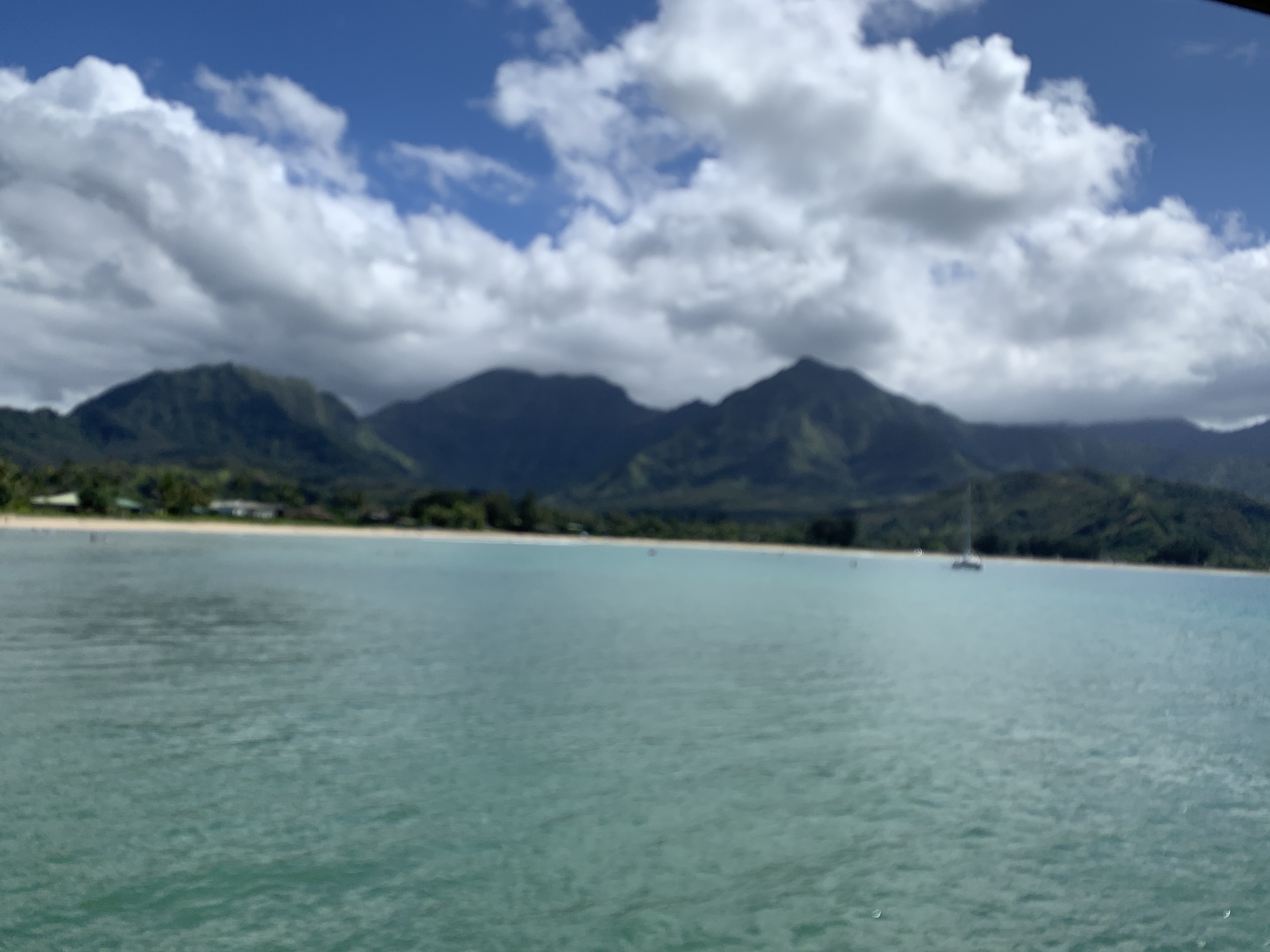 The view from our apartment door
Stuffed and happy, we made our way back to the station. We struggled to figure out which track and train were ours, and we weren't seated together on our first class return (We'd decided to spring for the extra five euros but learned that it's not worth it for such short trips), and we got on the wrong tram, but eventually we made it home. Even though we've been here only three weeks, we already have that "good to be home" feeling! Today, Sunday, we'll be having tea with an English couple we met. A bientot!
We also met other expats for coffee on Thursday, which was delightful.