On to seattle
Seattle is HOT (and not in a good way…)
The rest of our time in Portland seemed to fly by. We spent some special time with niece Katelyn and her mom, cousin Karyl. We had dinner parties! Three of them: we hosted our nephew Connor and his partner April, then my high school friend and Wild Woman Tina (Wild Women is the name of our high school friends group that gathers annually for a weekend), and finally our Texas friends Cathy and Pat, who were there checking on Cathy's gorgeous beach house, which is under construction. It was so much fun to shop the farmers' market and actually entertain guests–so much fun, in fact, that I completely forgot about taking pictures. So here's a picture of the Chinatown gate.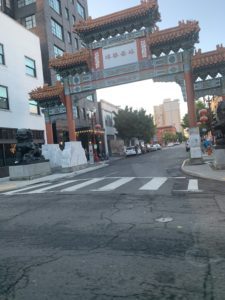 Chinatown gate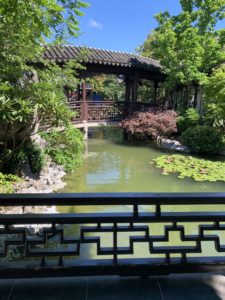 beautiful Chinatown Gardens, well worth the fee
We loved visiting the Chinatown Gardens, which we stumbled upon by accident. In addition to the beautiful, peaceful gardens and ponds, we loved seeing art exhibits like the one below. It was astonishing to realize that these are all made of glass!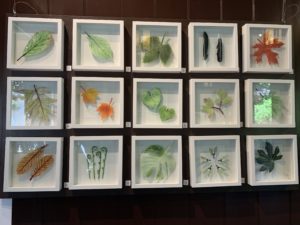 Gorgeous glass art
One day while we were walking back from breakfast at Mother's we spotted two guys posting something on a boarded-up building. As we came closer we saw that it was an exhibit of photographs documenting life in Portland. I got permission to take this picture of it, and if you're interested in these artists you can check them out on Instagram: @chrisnesseth @brooklyn97202 @ksouder_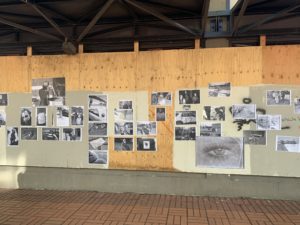 Amazing photography, free to all!
But by far our favorite Portland experience was an evening at Darcelle XV. The Guiness World Record's oldest working drag queen, at age 91 Darcelle, aka Walter Cole, does not disappoint.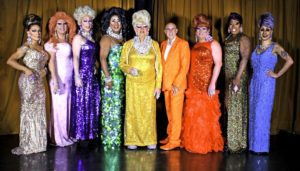 The Darcelle Queens!
We were really excited about visiting Darcelle XV, so we arrived as soon as they opened. We ordered cocktails and dinner–burger and fries for Phil and chicken strips and fries for me, a real indulgence! The food was surprisingly delicious, or maybe it was the atmosphere. Anyway, the show was fabulous. Each performer was exceptional, with some very upbeat numbers and a few ballads that made me teary. But Darcelle, who now performs using a rhinestone-studded walker, is still the star of the show. It was an unforgettable evening, and if you ever visit Portland, it's a must-see!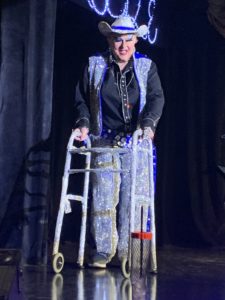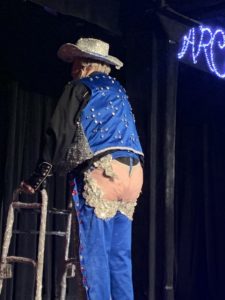 Darcelle's Rhinestone Cowboy, front and back!
We also enjoyed a day trip to see Multnomah Falls. The drive was beautiful, but the entire area was crowded and parking was challenging–but we made it work. How, you ask? By driving on to Washington for cocktails and apps at a rustic resort, where we watched families play and enjoyed the scenery. By the time we returned, in the late afternoon, we were able to find a parking space.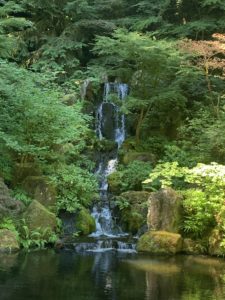 Horsetail Falls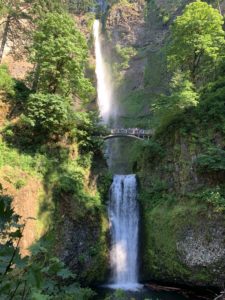 Multnomah Falls
Toward the end of our time in Portland we enjoyed a walking food truck tour. Michelle, our guide, was great and very knowledgeable. She skipped the lines, introduced us to several of the owners, and shared stories of her travels around the world. She takes a food tour everywhere she goes, which is a great idea. We sampled Canadian, Burmese, Slavic, and Bavarian specialties in Portland's Eastside district. Highly recommended!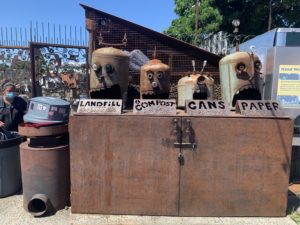 Food truck pod on the former grounds of Oregon's hospital for the insane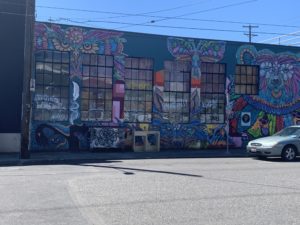 We loved Oregon's street art!
We loved our time in Portland but were also excited for the next adventure. After a final breakfast downtown we hit the road, heading to Milton, Washington to visit dear friend Eileen. Eileen's partner Cris, who introduced Phil and me and was a lifelong friend, died several years ago, and we had not seen Eileen since his passing. Our visit over lunch was wonderful and bittersweet, as we shared memories, laughed, and cried a little. Cris was a huge part of our lives, and we treasure our friendship with Eileen.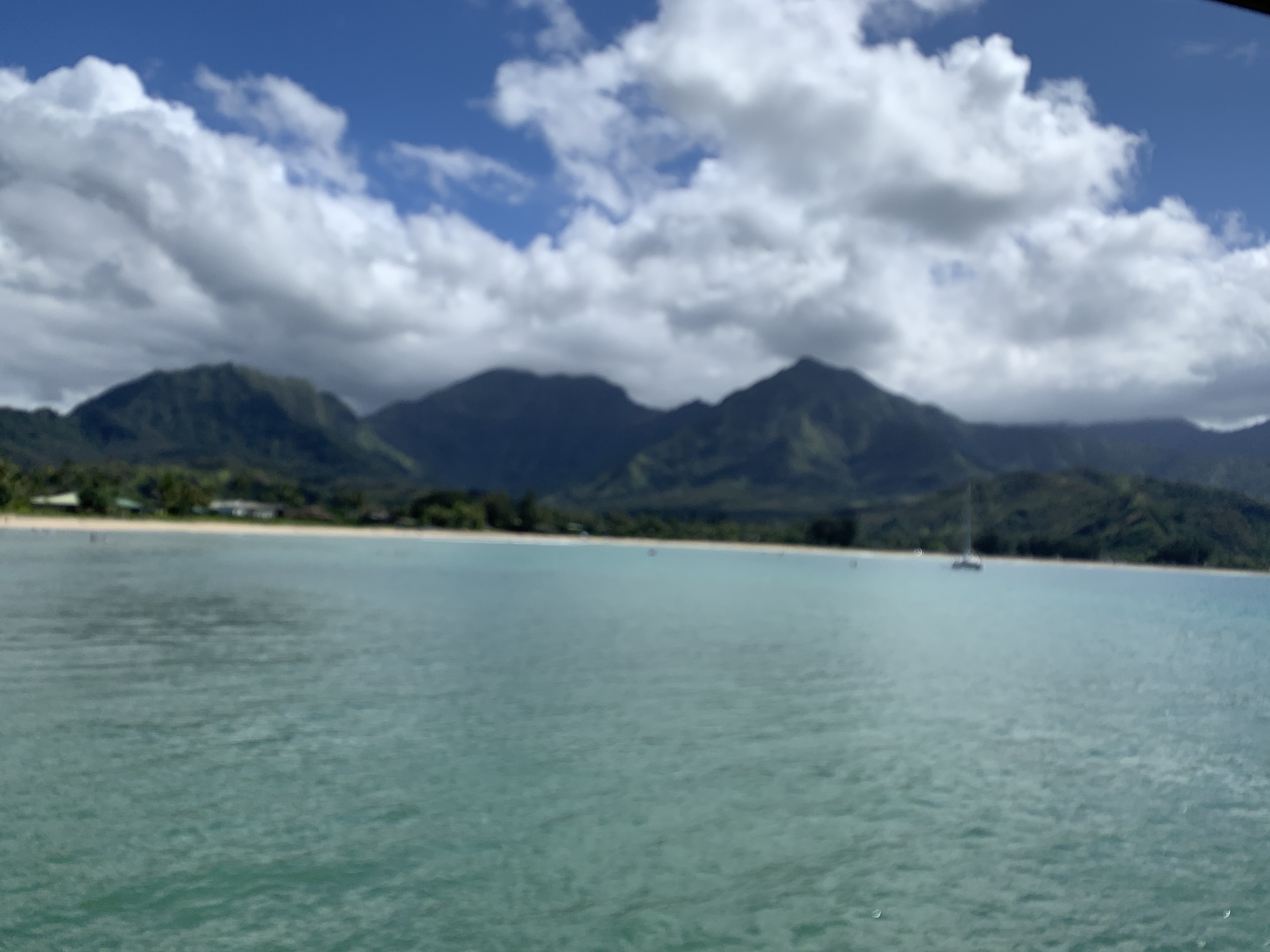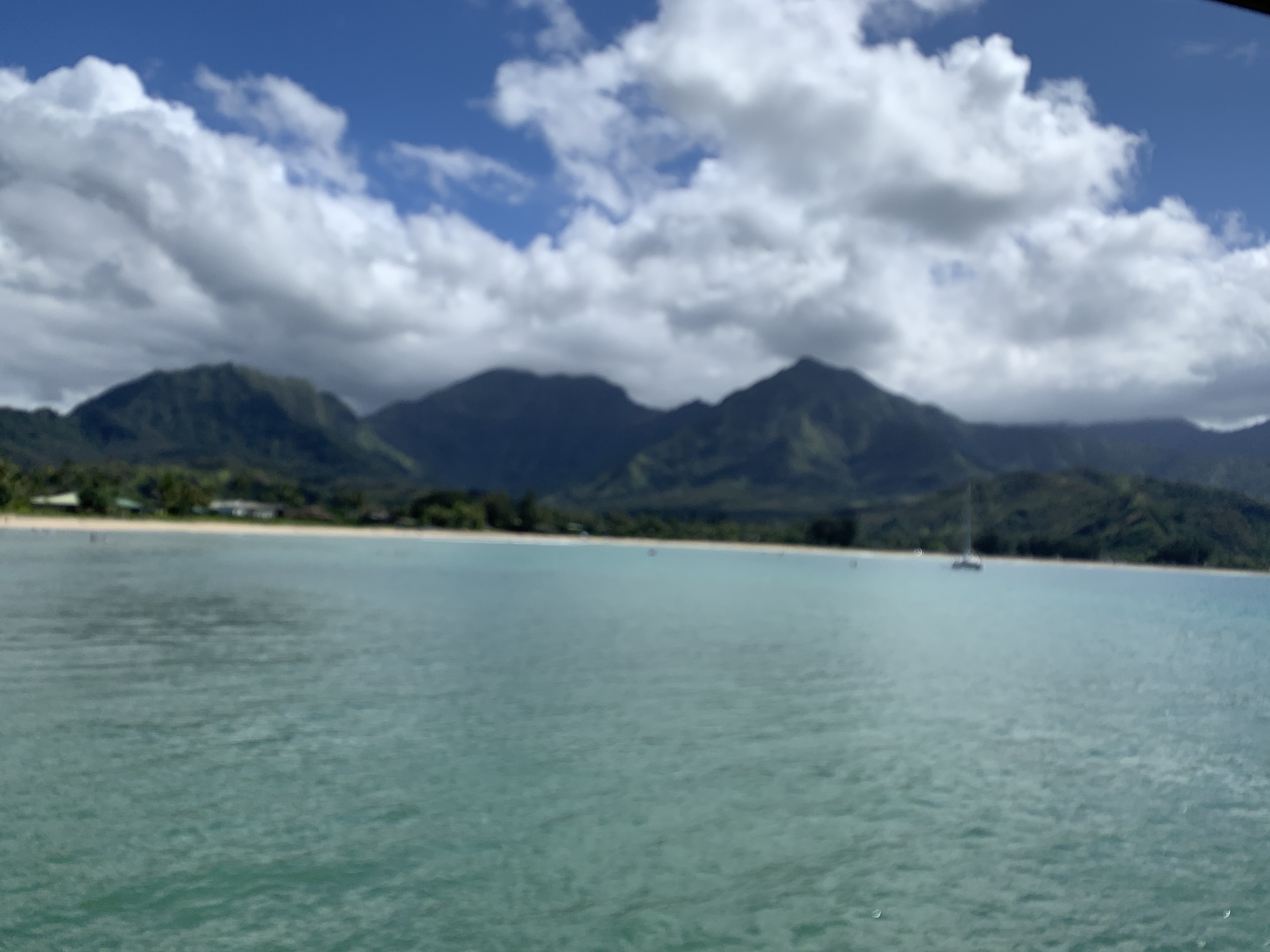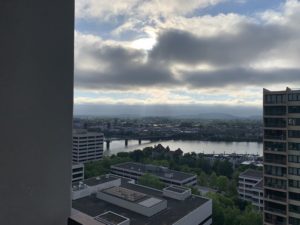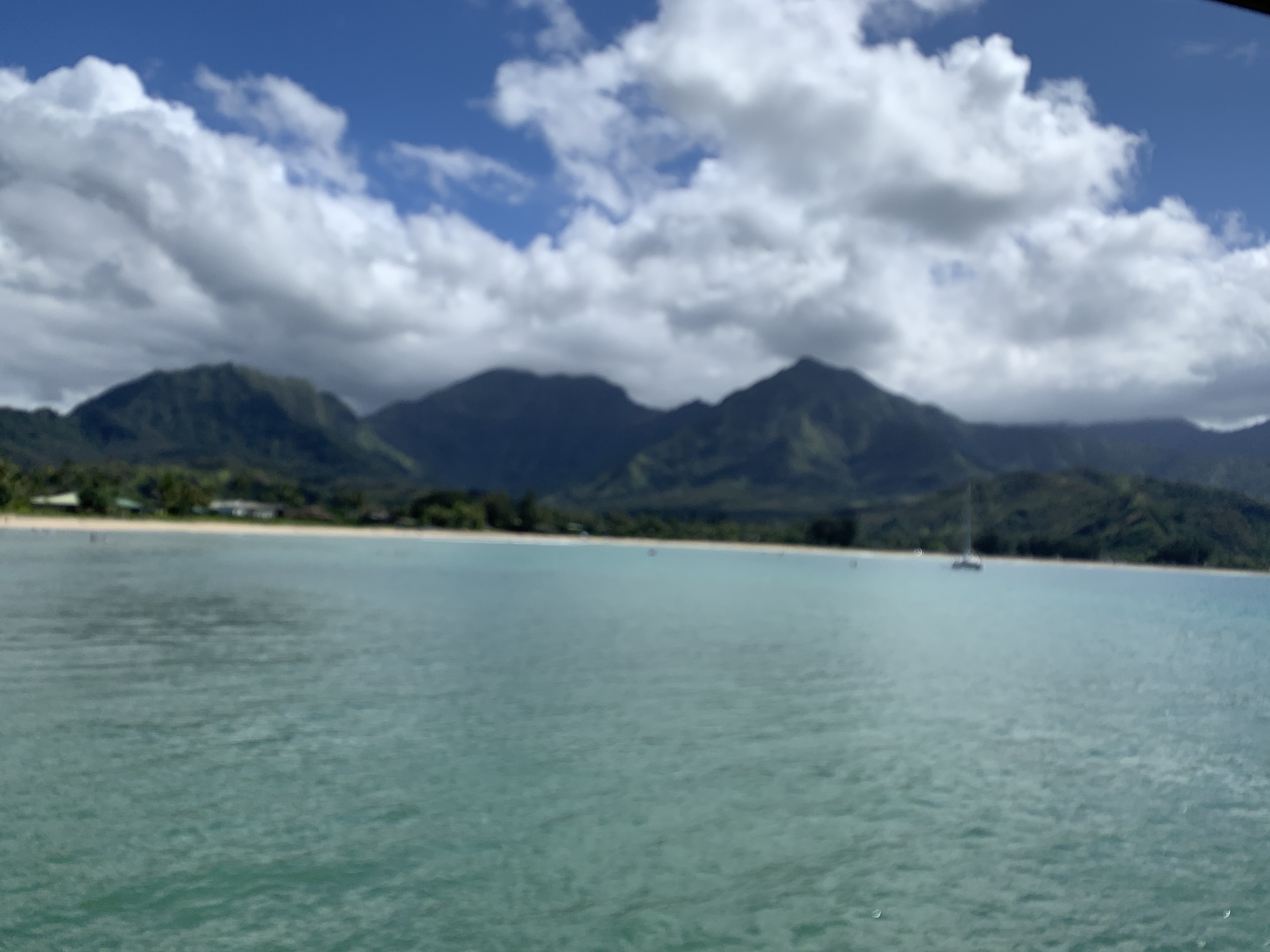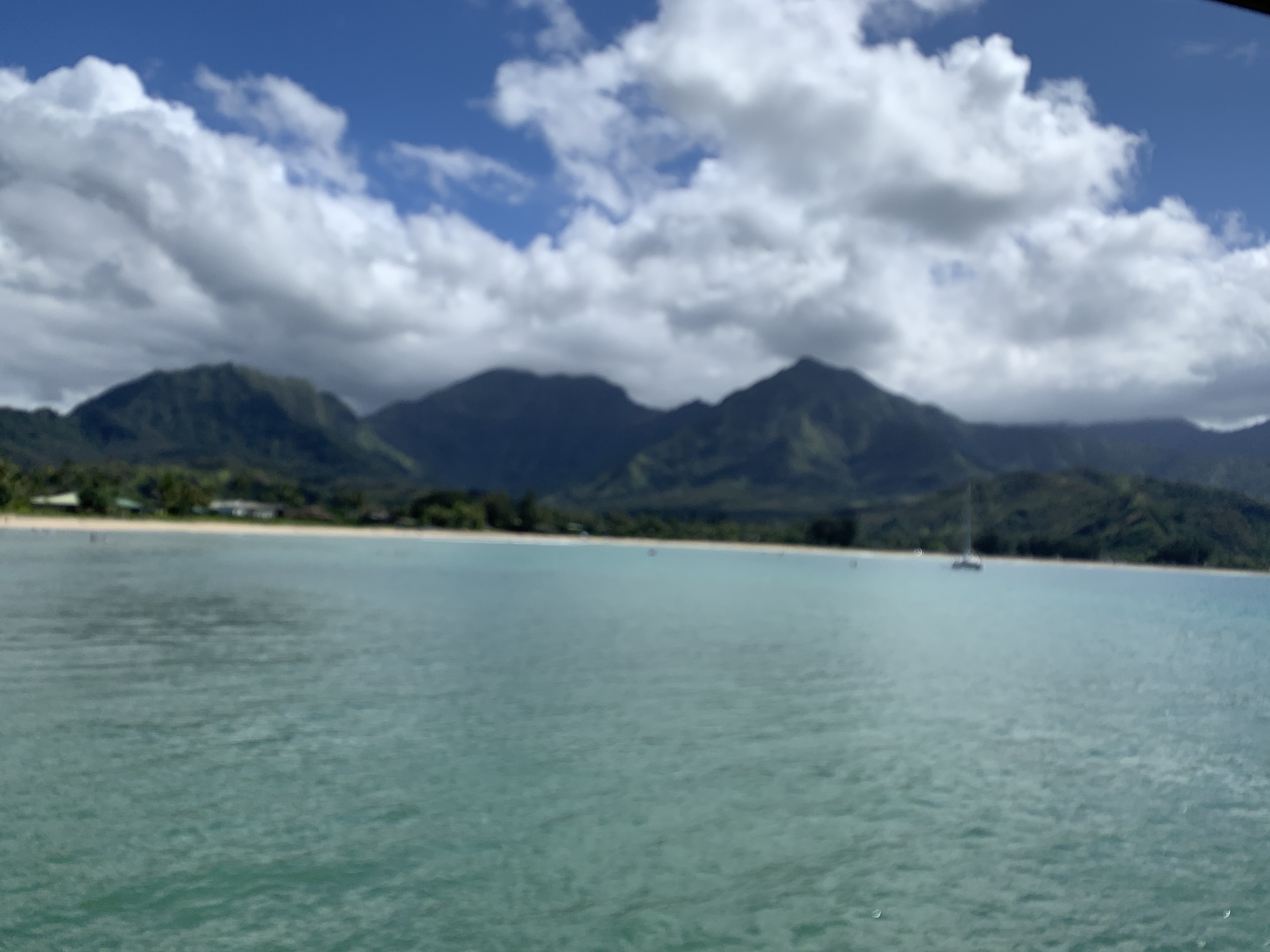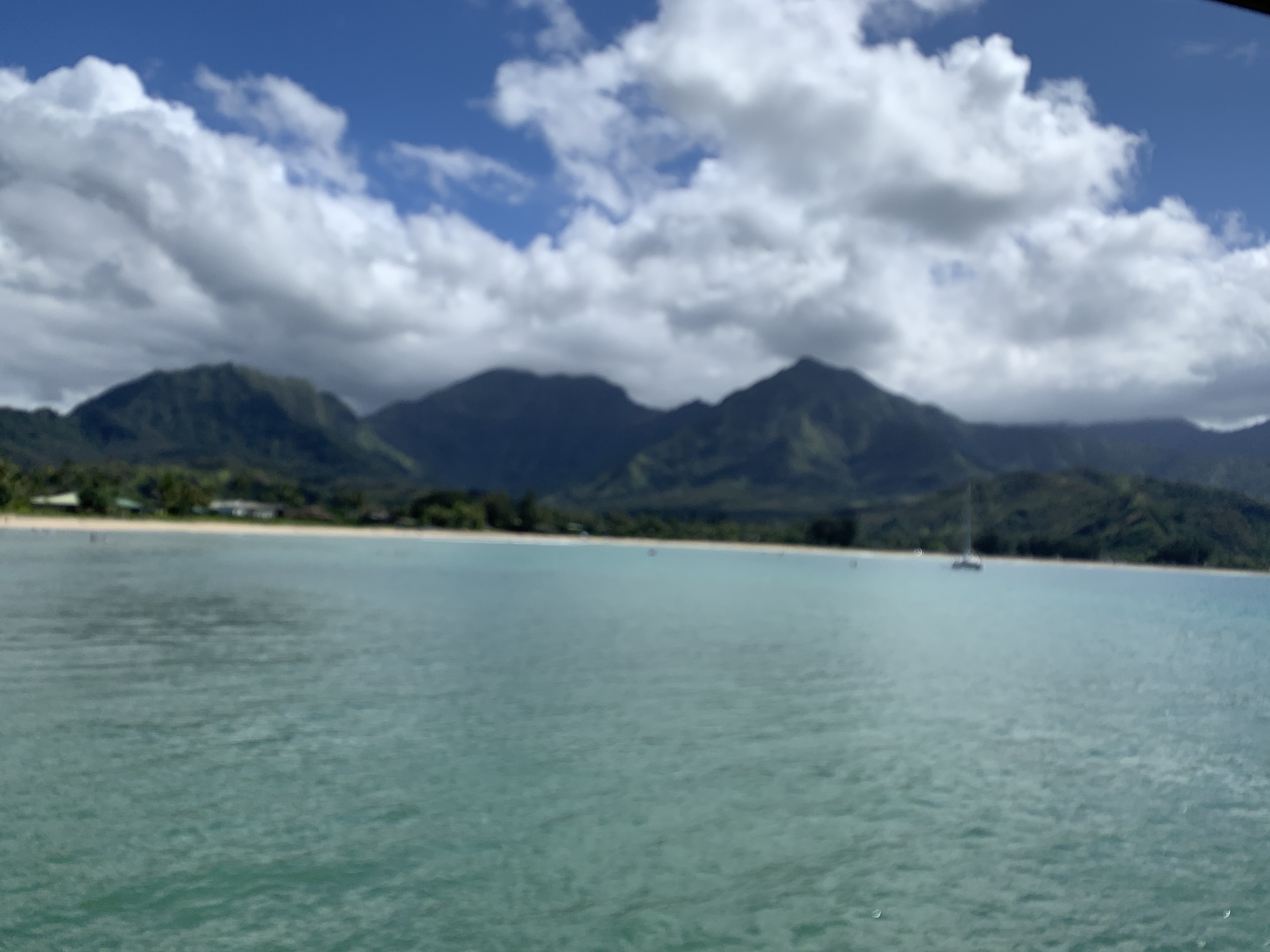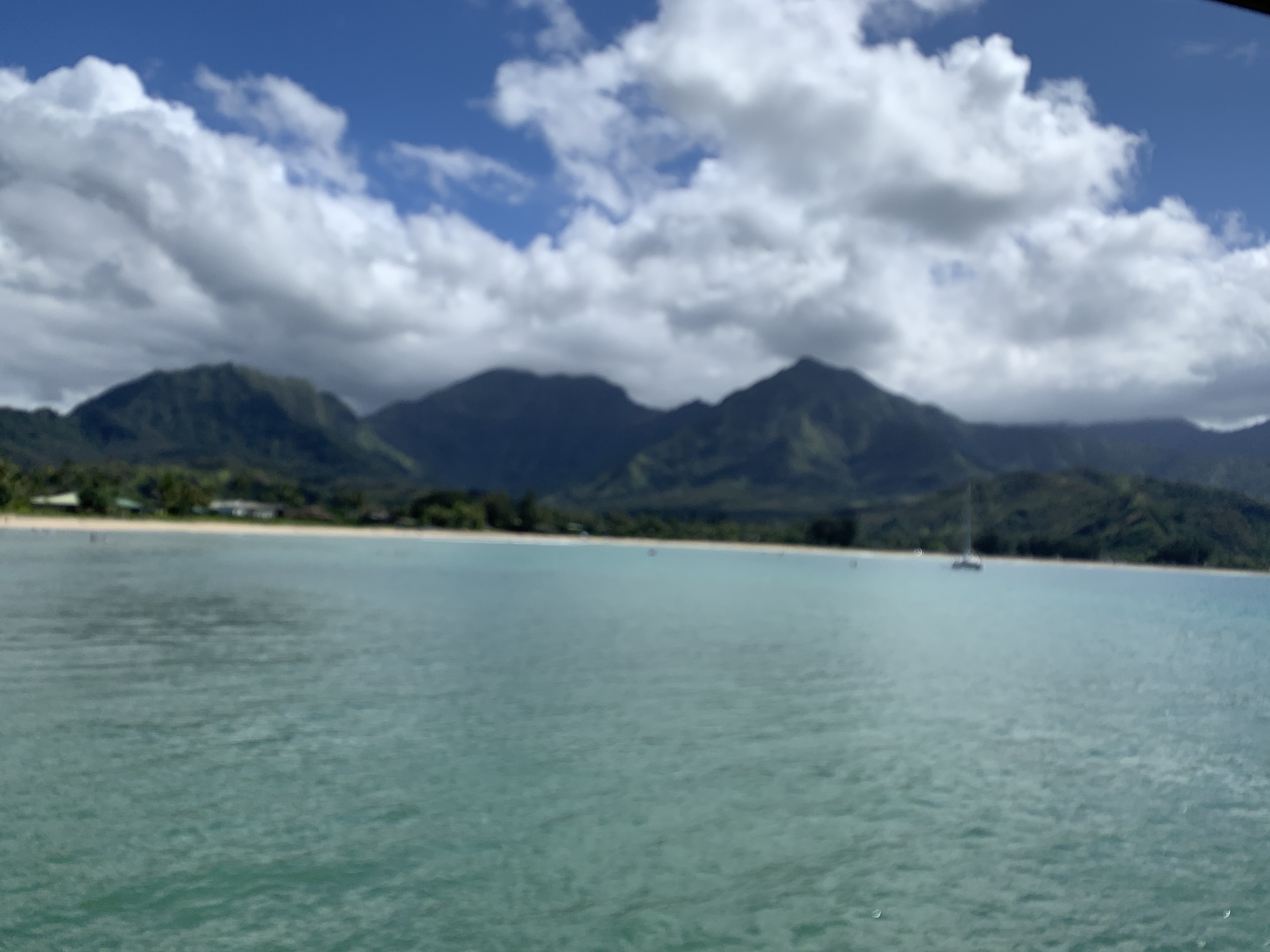 Cloudy last morning in Portland
And then we came to Seattle. Where it was hot. Very, very hot. We waited outside on the sidewalk (did I mention it was hot?) about half an hour until our Airbnb host arrived to welcome us. Our air-conditioned apartment, it turned out, has a portable a/c unit in the bedroom. That's all. In 107 degree weather. No a/c in the rest of the apartment. So yes, we endured the unprecedented heat wave in Seattle with an indoor temperature of 89 degrees. For several days. Fortunately, at night we closed off the bedroom and were able to sleep in air-conditioned comfort. Well, almost.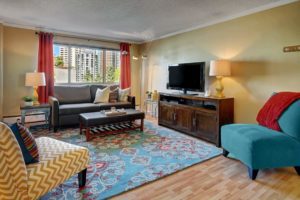 Cute apartment, but NO A/C!!!
We spent our first few days in Seattle complaining about the heat, hanging out in our underwear, and walking outside a lot. And sweating a lot. And taking lots of showers. And complaining. But we were also excited, because four days after arriving we left for FRANCE!!! I'll tell you all about the trip in the next post, but for now suffice it to say we're back in Seattle and the weather is very, very pleasant. Whew!