Santa rosa
City of Roses
After bidding farewell to Hawaii we landed at LAX around 9pm, collected our luggage, and took the shuttle to our airport hotel. Even at 10:00 there was a line to check in! We finally got to our room and slept fast, waking early for the trip to Santa Rosa. We grabbed coffee and walked to the nearby parking garage where Phil was relieved to find our car safe and sound. We had saved hundreds of dollars in parking costs throughNeighbor, which works like an Airbnb for storage, for $172 for a full month! After loading the car, off we went to discover our next adventure. We had a quick lunch stop in San Luis Obispo (super cute town we want to explore!) before arriving at our new home for the next month.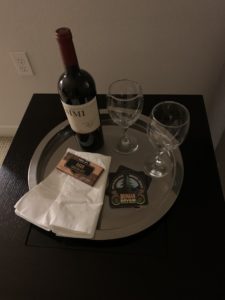 Welcome wine and chocolate from our hosts!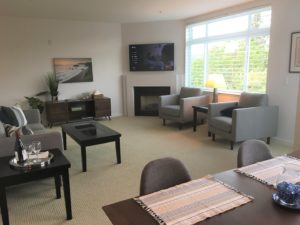 The living room of our home in Santa Rosa
To say we were delighted is an understatement–this place is perfect! On the fifth floor of a 5-story building, our condo has two bedrooms, two bathrooms, and a beautifully designed kitchen. Oh, and a fireplace! And a balcony! The closest wine tasting room is 150 steps from our building's front door (yep, I measured), and we can walk downtown to the many restaurants and shops in five minutes.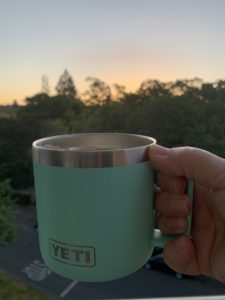 Sunrise, solitude, and coffee on the balcony make for a blissful morning.
The neighborhood is gorgeous–so many cute homes–and the most flowers I've ever seen! "I can't believe how many roses there are!" I remarked to Phil. Then it dawned on me–duh, we're in Santa ROSA!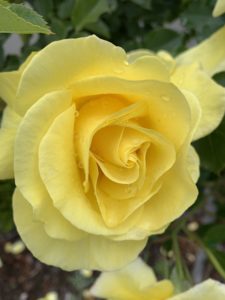 Santa Rosa rose on my morning walk
We've tried to take advantage of the beautiful weather and gorgeous area by walking almost every day. One day we took a long hike around a lake and came upon a field full of goats! Our family loves goats (our tradition is to yell "Yo, Goats!" whenever we see one), and they were very kind to pose for me. Also, there was a lot of quite loud farting. By the goats, Phil would like me to clarify.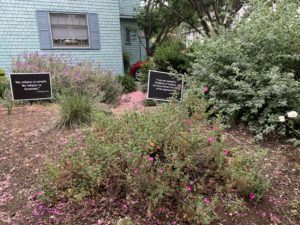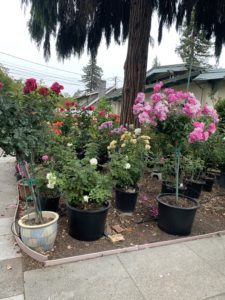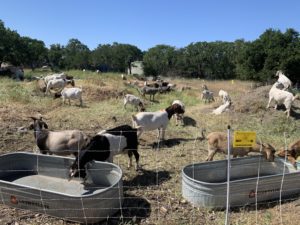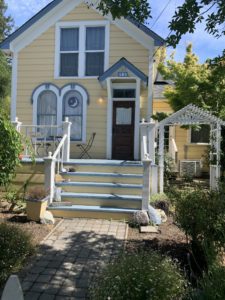 Things we see on our walks–yard signs, roses, goats (yo!), and cute houses
By far the best part of our time here has been the visit from cousins Karyl and Matt. We always have so much fun with them, and the bond of family is very precious. Determined to cram as much fun as possible into our limited time together, we may have overdone it the first day with three winery visits.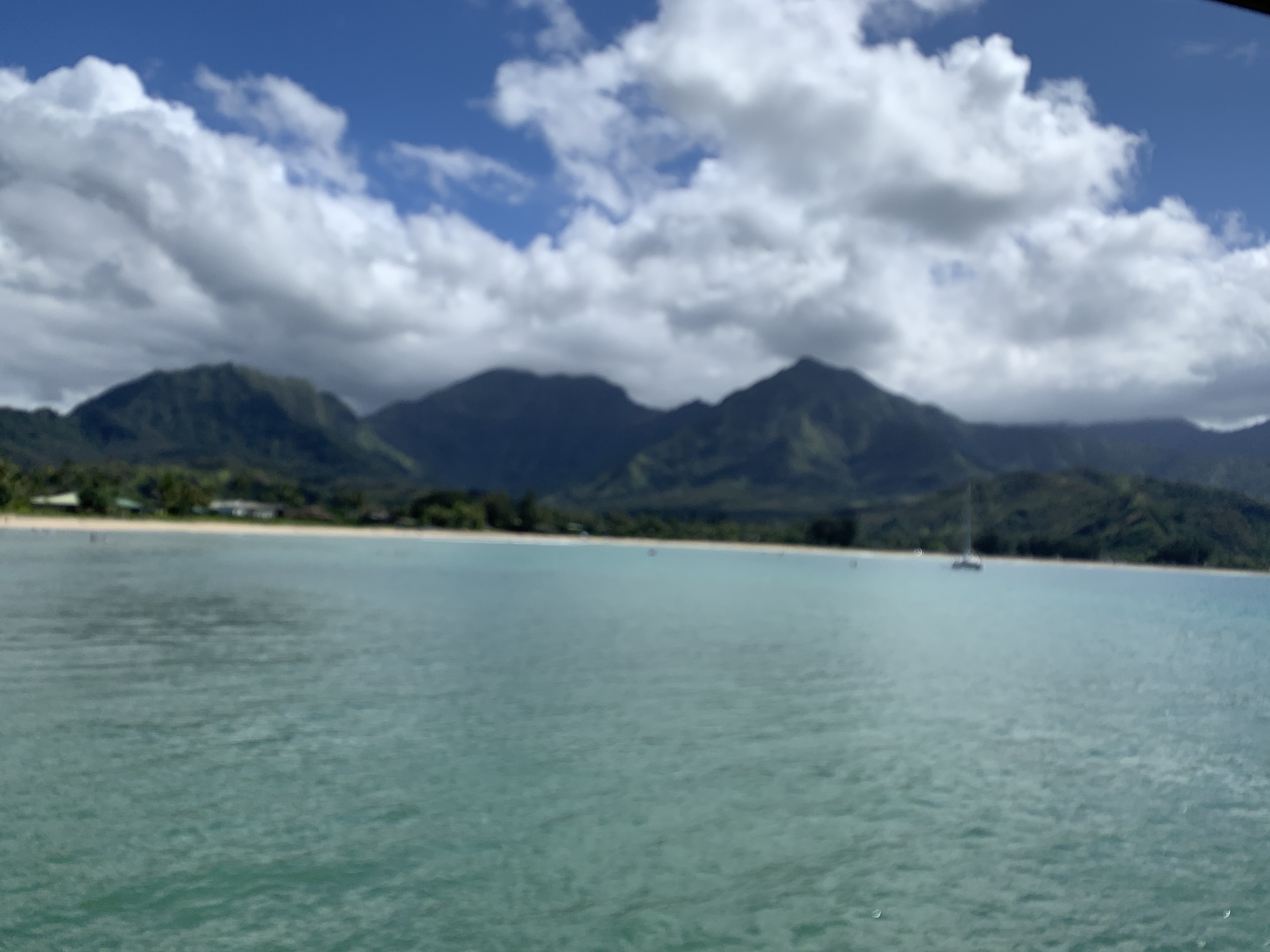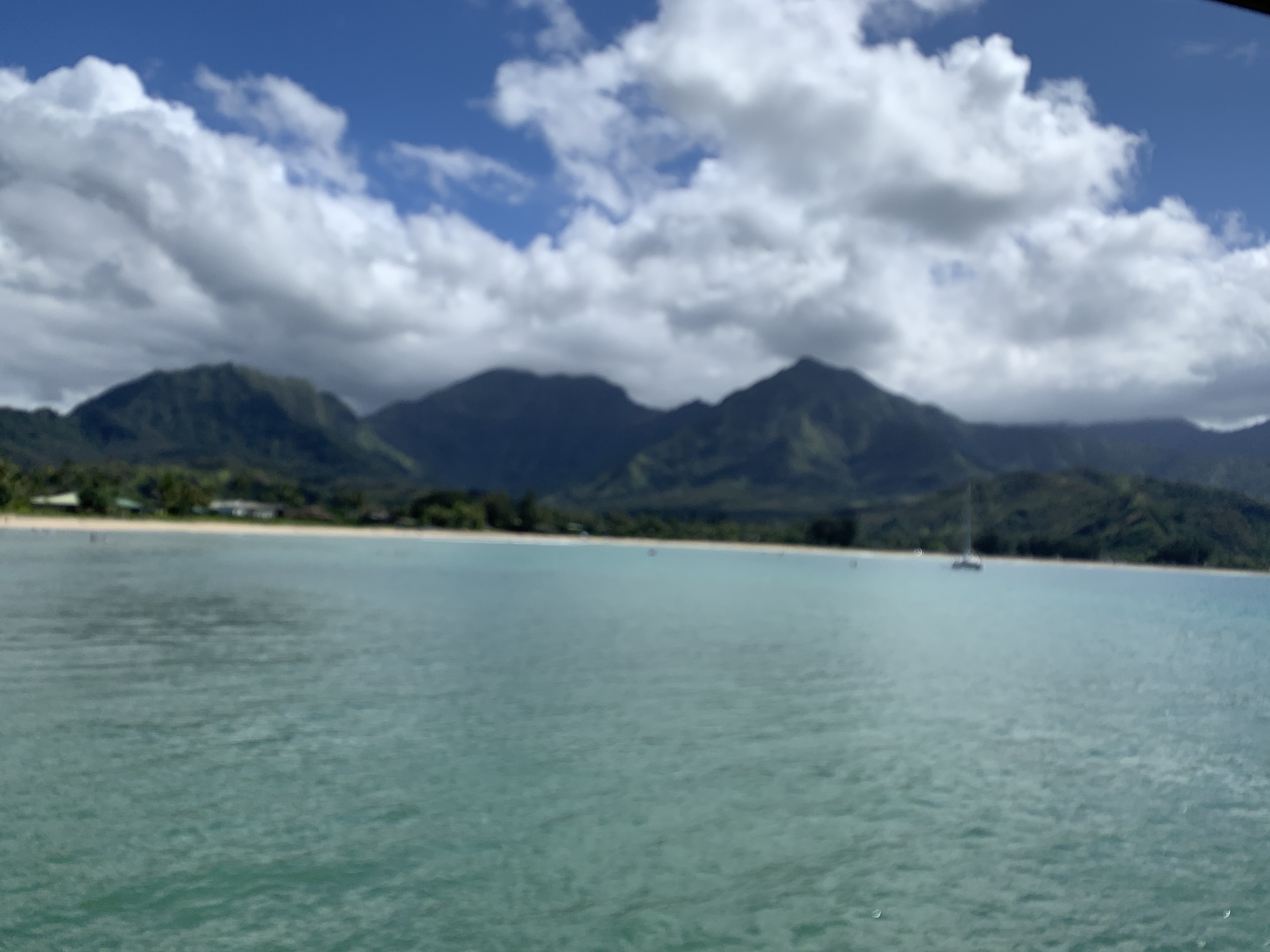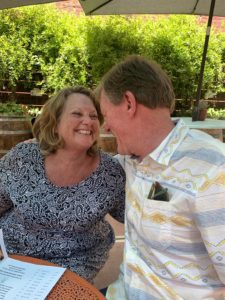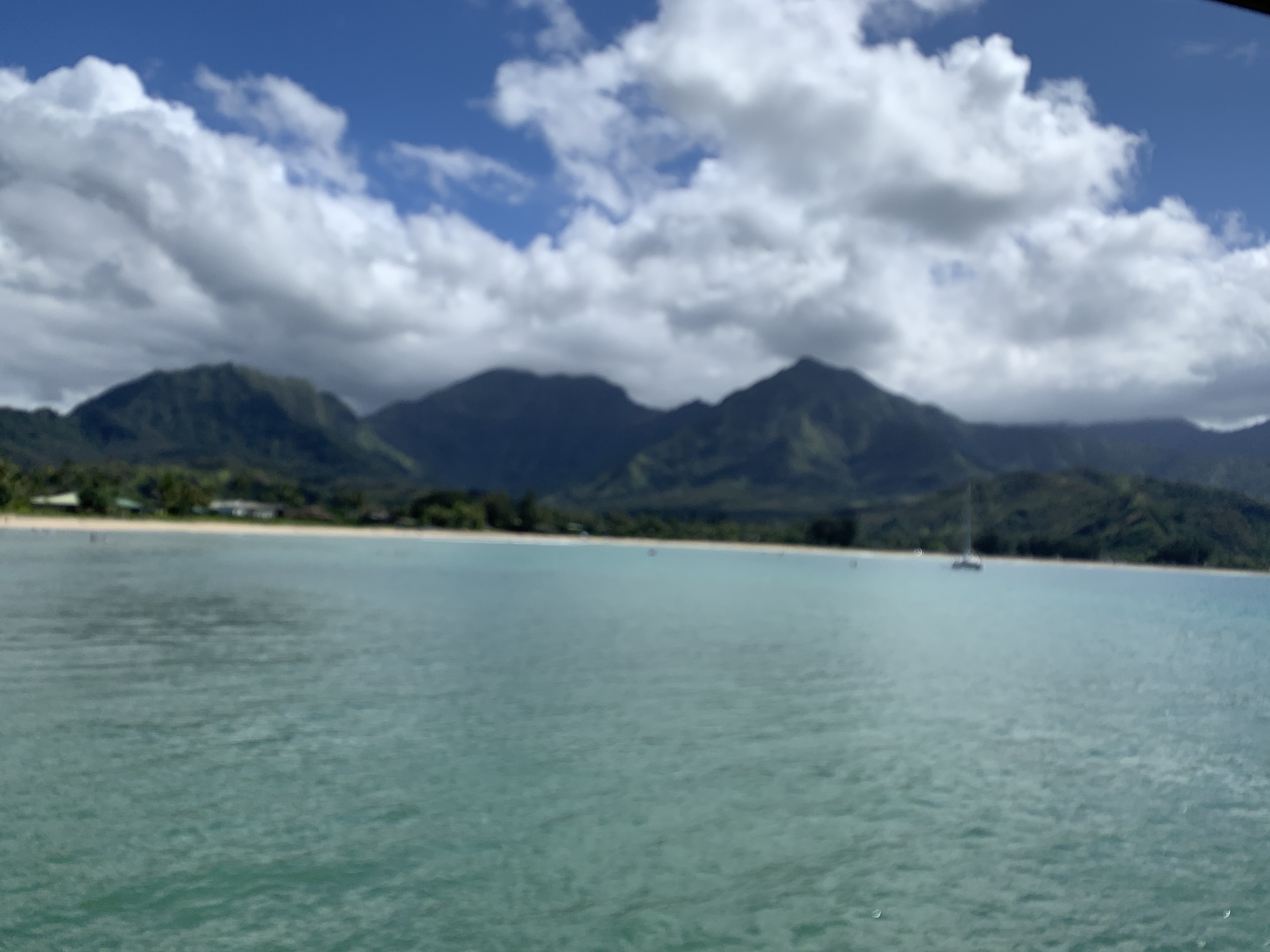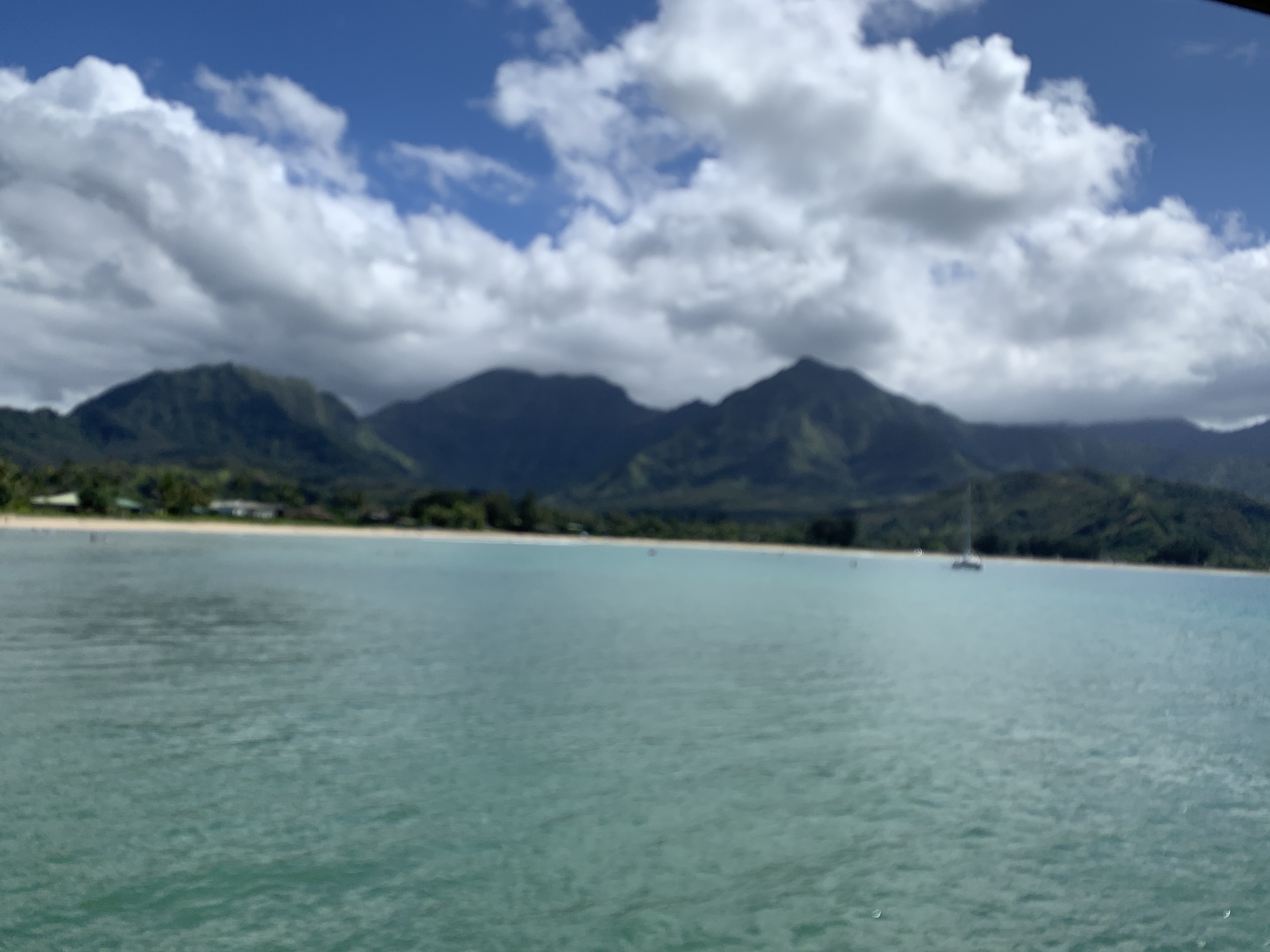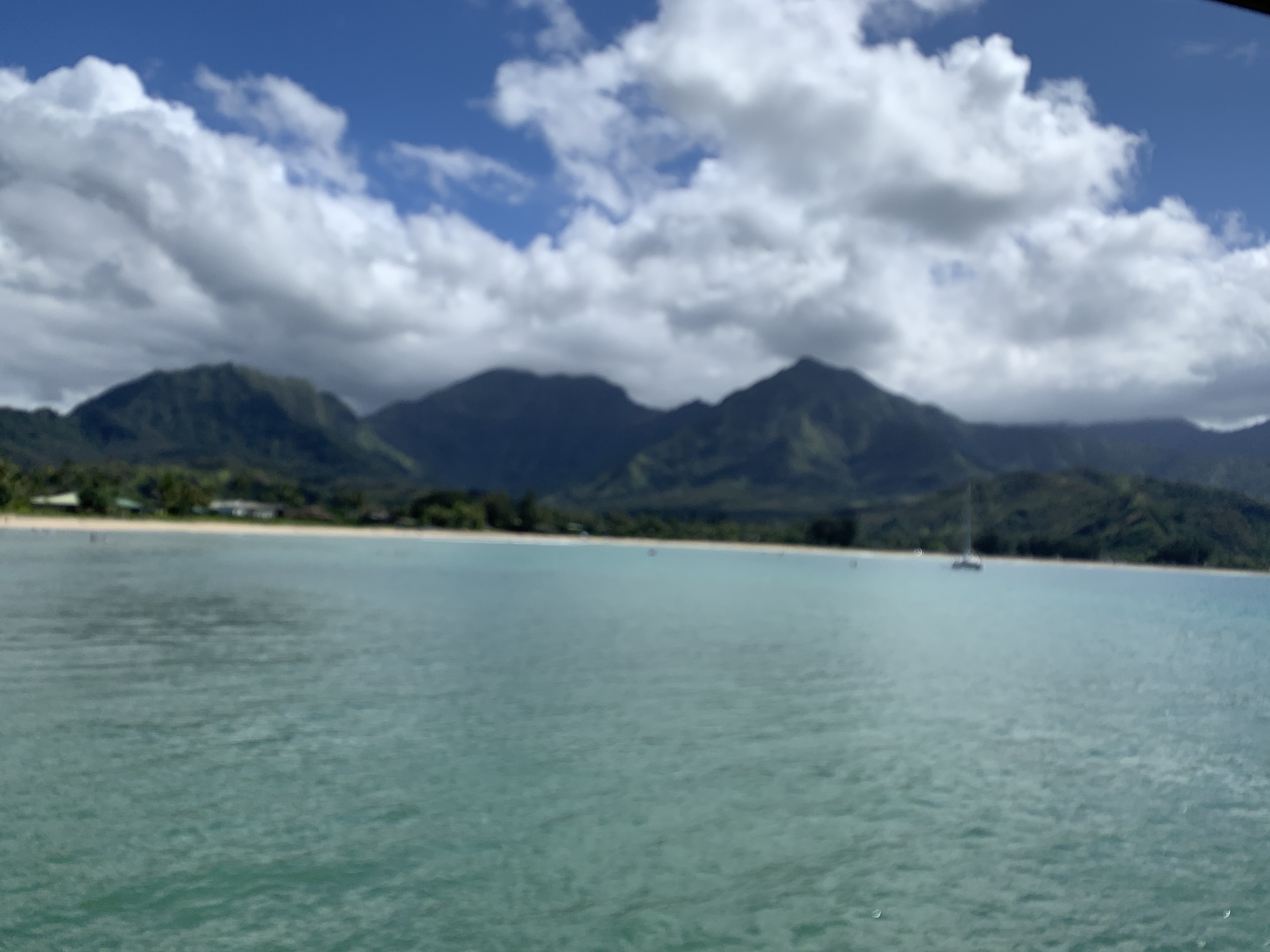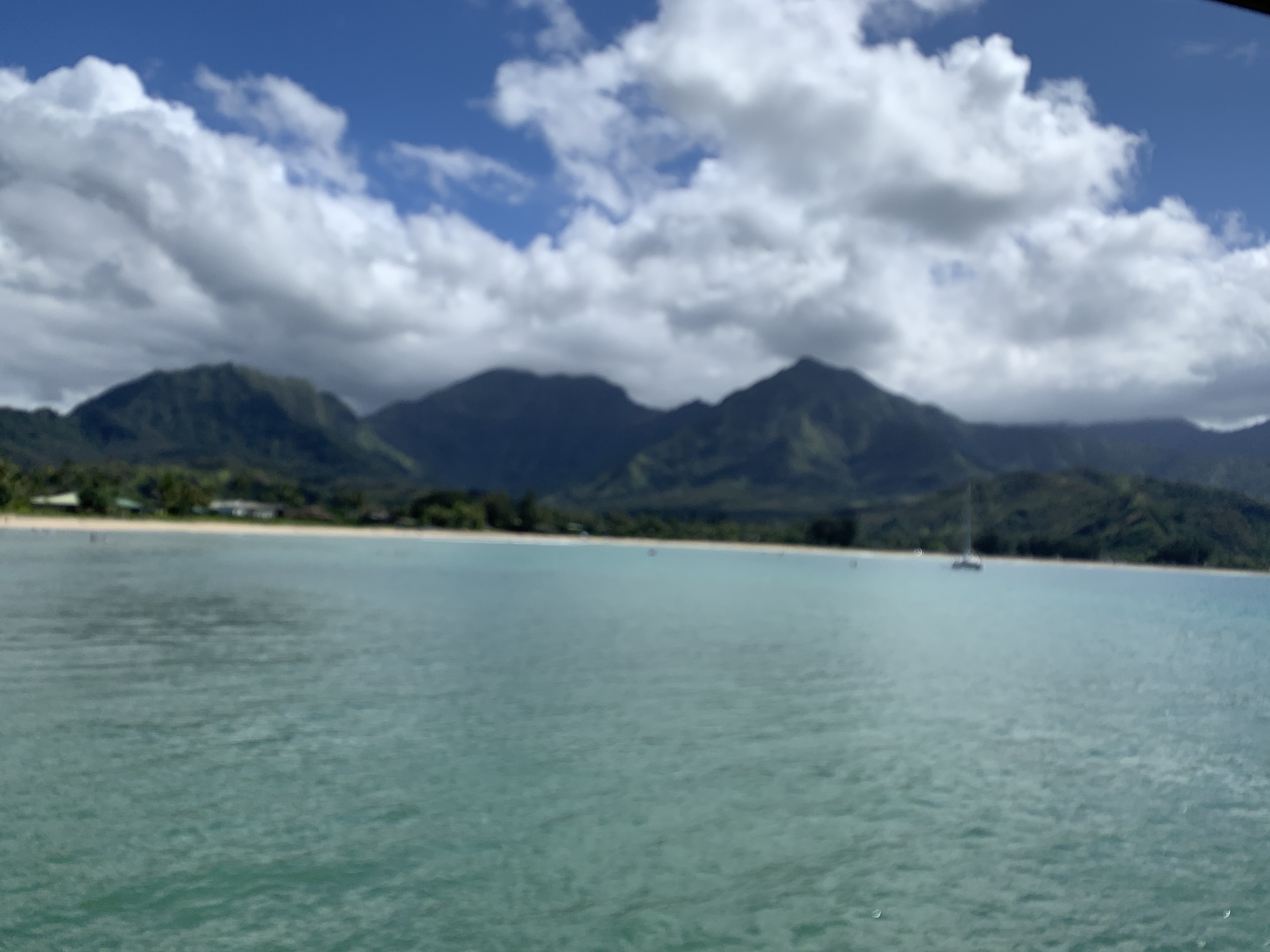 Beautiful cousins!
Phil and I had visited the northern California wine country 13 years ago, and while some things were familiar, a lot has changed. Most wineries now require reservations, and the cost of tastings has gone up! We shared a $55 tasting in Napa and accidentally bought a $75 bottle of wine (we thought we were buying the $30 one, which is still far more expensive than our customary Two Buck Chuck), so after that we stuck to Sonoma County, which is less expensive and less crowded. Our first tasting with Karyl and Matt was at Breathless, which was founded by three sisters and specializes in sparkling wines.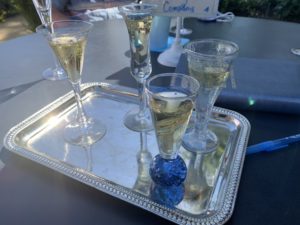 Breathless tasting with vintage glasses the owners have collected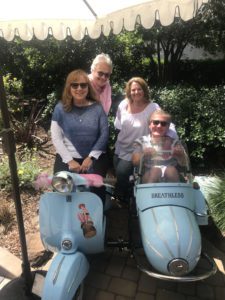 Vintage Vespa at Breathless Winery
On Mothers' Day we celebrated together with an early lunch at a Mexican restaurant in Healdsburg, followed by a stroll in the park and, yes, more wine tasting. It was a wonderful long weekend, over far too soon. And now, with only a week left in Santa Rosa, we are already feeling sad about leaving this magical place.
Children in the park chasing giant bubbles on Mothers' Day: magical!