Am I a heroine? Are you?
A Roamer Interview
The very best thing about my 48-year career was the wonderful, lifelong friendships I've made. And one of the best of those is the friendship with my dear friend Jeanne, who was my first "corporate" boss. She is ethical, kind, brilliant, and funny, and we hit it off instantly. We have been close friends for almost 40 years, and even when we haven't seen each other for a long time, there is no re-entry period when we finally get together; it's as if we'd just picked up from the day before.
So imagine my delight when she introduced me to her friend and fellow coach Susanna Liller. Susanna is an author, school founder, and life coach who helps women find the confidence to get more out of life and to become the heroines of their own stories. By reimagining the archetype of the Hero's Journey as the Heroine's Journey, #theheroinesjourney, she provides a framework for women to, in the words of Joseph Campbell, "find their bliss."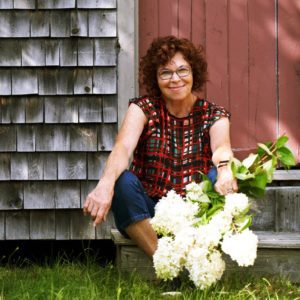 My lovely new friend Susanna
Jeanne had shared this blog with her friend Susanna, who became interested in learning how a couple from Oklahoma ended up living in the south of France. We had an introductory Zoom chat and hit it off immediately, so Susanna invited me to be interviewed for her YouTube channel, The Heroine's Journey.
I agreed, and we set a date. It was an informal interview, and it felt just like a conversation between new friends. I mean, who doesn't like to tell their story?! When it went live, I'll be honest, my first thought was that I didn't like how I looked. But then as I watched and listened, I realized that it's actually a rather compelling story. Phil and I have succeeded in "finding our bliss," and if that can inspire anyone else, we're happy.
So. . .here is the video.
I don't feel at all like a heroine–but as Susanna teaches, we each are the heroes/heroines of our own stories. In the comments section, I'd love to hear your thoughts about your own Hero's or Heroine's Journey!